Position available. PARAPROFESSIONAL to supervise boys locker room: Associate's degree or higher 60 semester hours of coursework. High School Diploma or GED and a score of 460 or higher on the ETS Parapro. Send letter of application and resume with references to: Bill Myers, Superintendent, Shiloh CUSD #1, 21751 N 575th St., Hume, IL 61932 or
myersb@shiloh1.org
. Review of applications begins immediately and continues until position is filled

Shiloh is ready to start a new school year with some new faces. First we'd like to introduce you to a familiar face in a new position: elementary and junior high principal Mrs. Wilhoit! "I graduated from Shiloh and attended college at the University of Illinois, graduating in 2017. Since then, I have been teaching and have received two masters from Eastern in Curriculum and Administration. I will begin my PhD this fall at Indiana State. I have a husband, three children, two dogs, and a kitten! Exercising and baking are my hobbies. I look most forward to spreading positivity and a love of education to all the students and staff at Shiloh."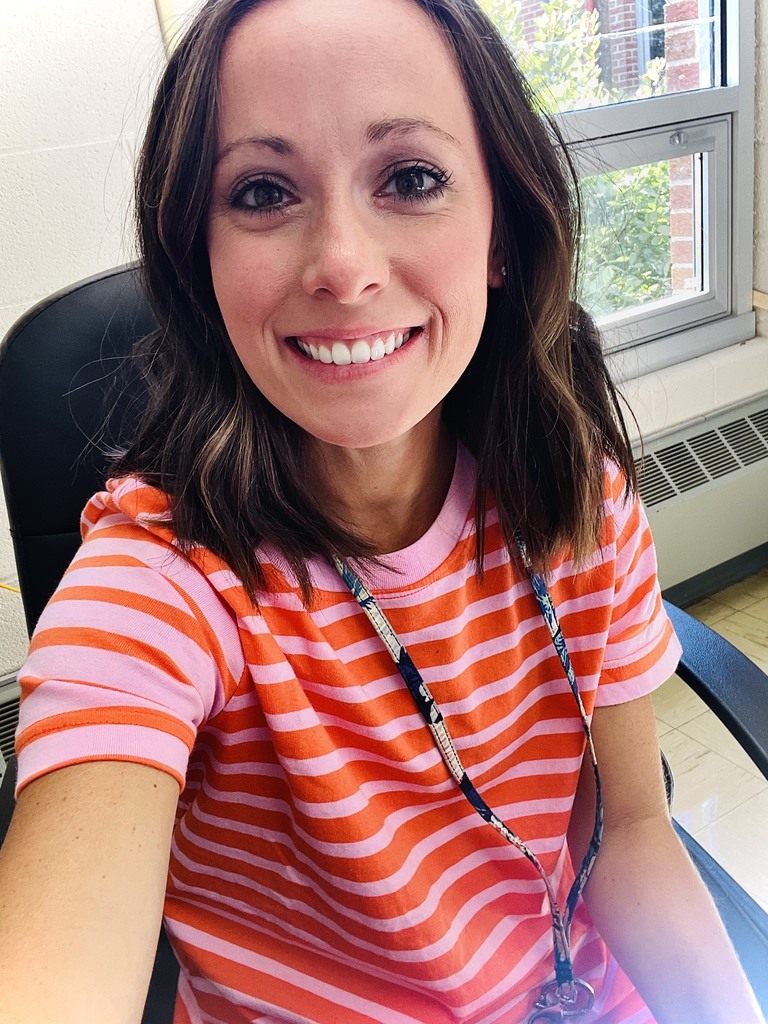 Tonight is the night! Join us for the Back to School Open House for all students from 6-7:30. **Kindergarten Orientation is at 5:15. **Hot dogs, chips and cookies served beginning at 6:00. **6th Grade Orientation in the gym at 6:00. **9th Grade Orientation in the gym at 6:30. **JH/HS students can pick up schedules, get their lockers, visit teachers, and see classrooms. **Elementary students meet your teacher, and see your room. **We have bus information, calendars, menus and a box to drop off any outstanding registration paperwork as well!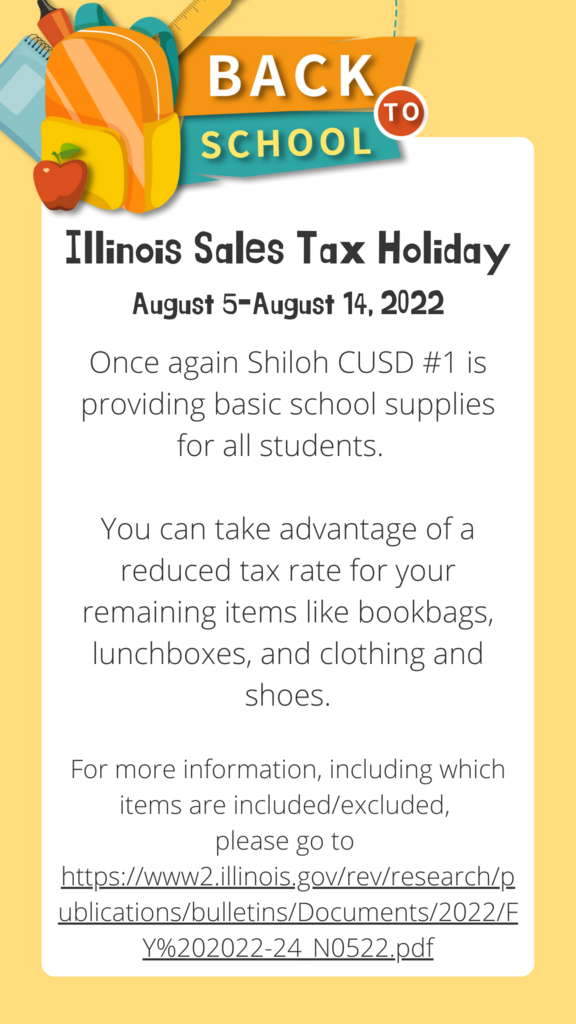 There is a tote outside the High School Doors at the circle drive to drop off completed registration and/or sports forms after hours. Registration forms should be returned ASAP. If you have not already completed registration online, please do so before the end of the day Friday, July 29th. It is important to have an accurate count of students for our teachers, and our bus drivers so we can provide classroom and bus information in a timely manner. New families to the district who have not registered should contact the office to begin registration. Contact the student offices with any questions.

Registration is today from 1 pm to 7 pm. Registration deadline is July 29th for returning students. Come out today to register or return required forms if you did not upload them during online registration.

Registration today from 9 am to 3 pm. Register online at the school, and/or drop off forms if you did not upload already. Chromebook agreements must be received before your student can be issued a Chromebook.

Check your Teacherease parent email or the school website for important information regarding online registration, dates, and deadlines. You can register online at the school, pick up, or drop off forms on July 27th 9 am to 3pm, and July 28th 1 pm to 7 pm.

Another look behind the scenes at some of the work that happens over break.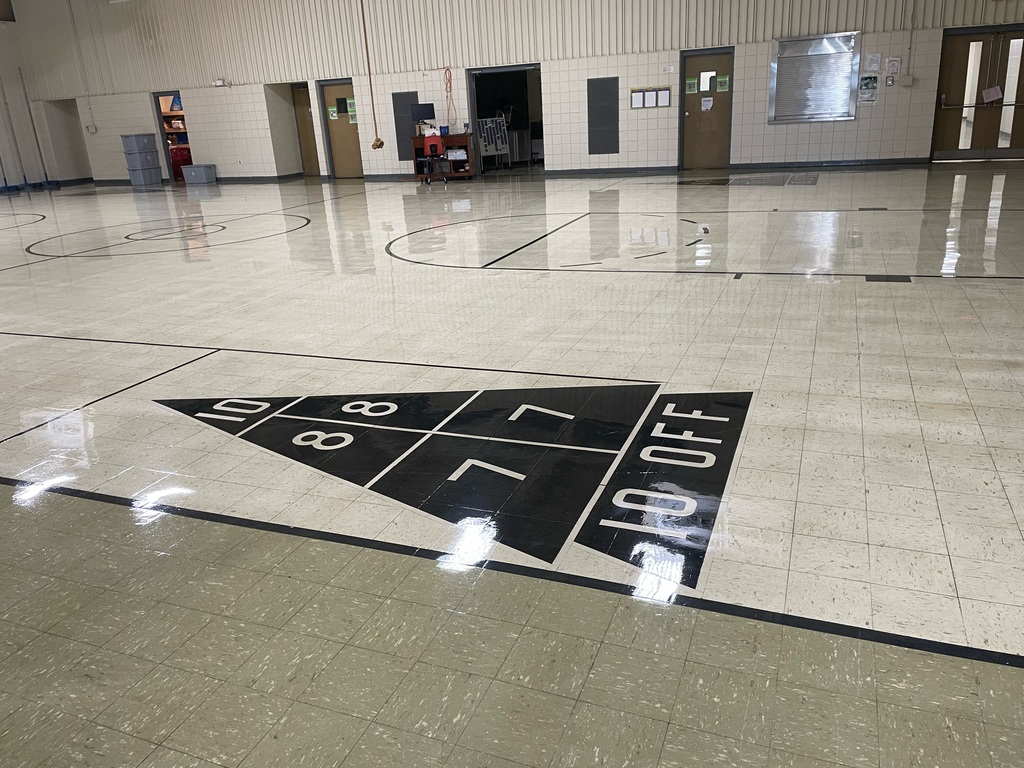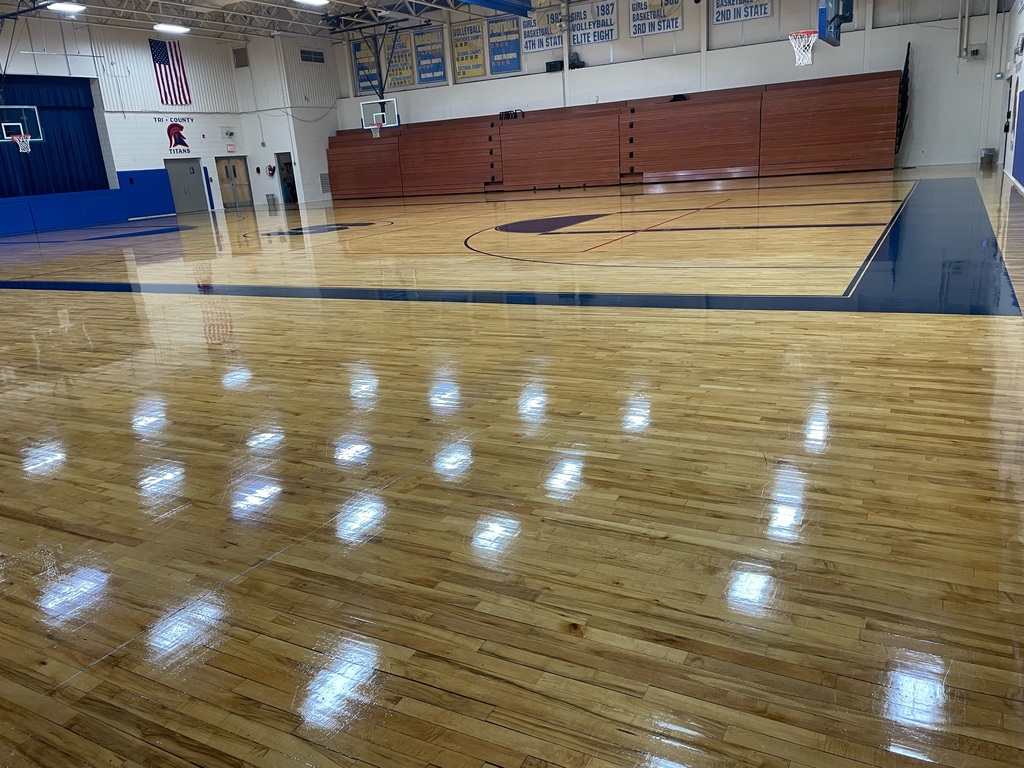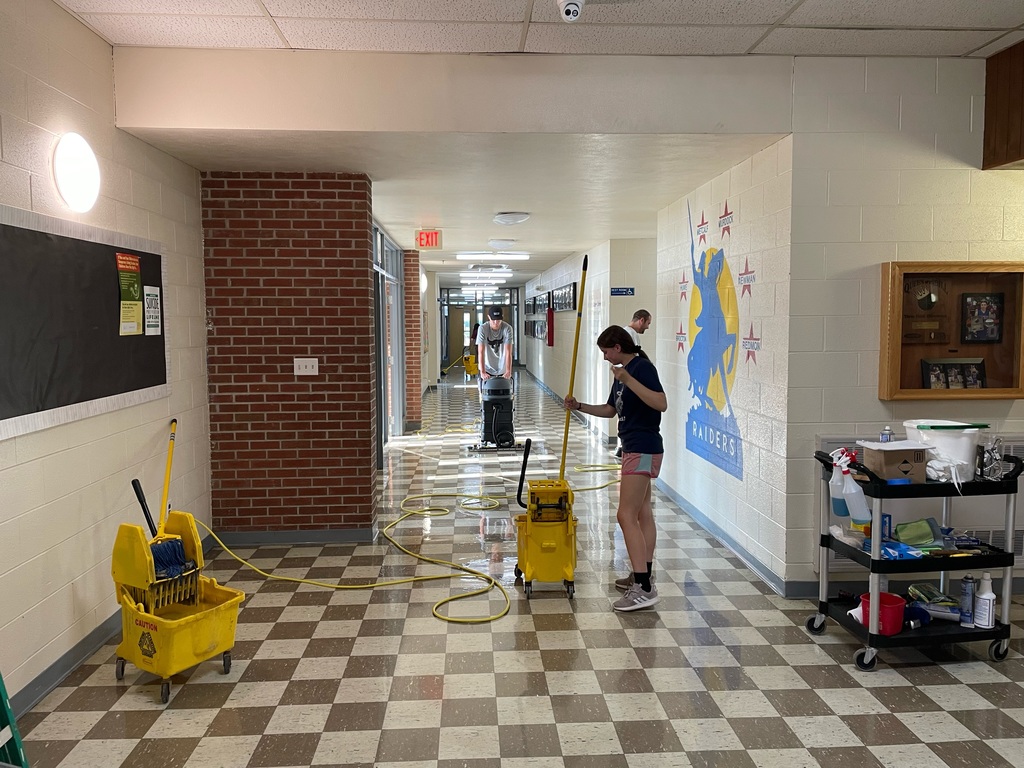 There are a couple of time slots still open for the preschool and Kindergarten screening on July 29th. Appointments are required. Email
weber-hallj@shiloh1.org
for an appointment.

BACK TO SCHOOL INFORMATION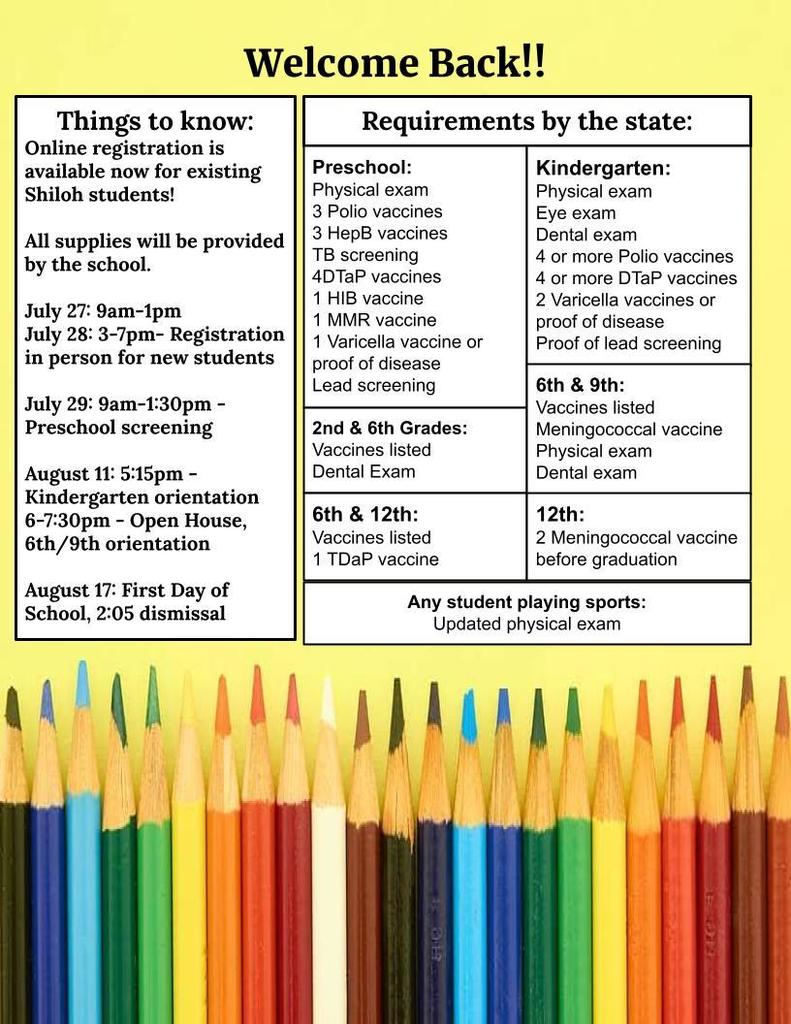 There's no such thing as summer break for the school! Our maintenance and summer staff have been hard at work. Our district thanks them and our other helpers for all they've done. Here's a preview of one of the projects.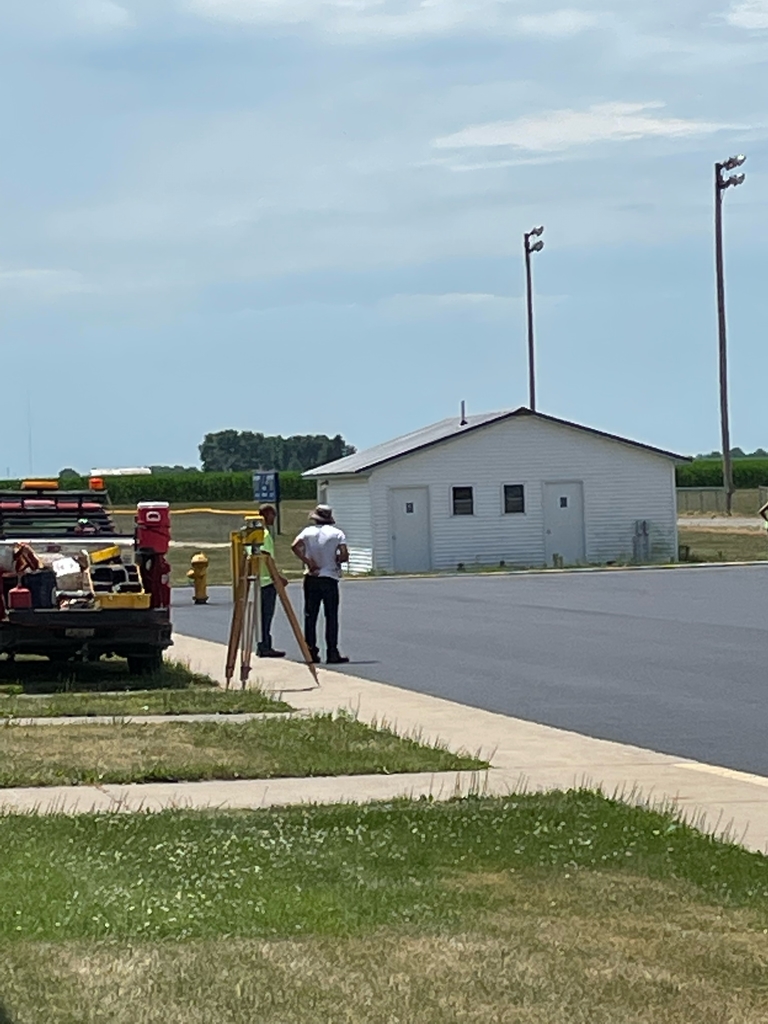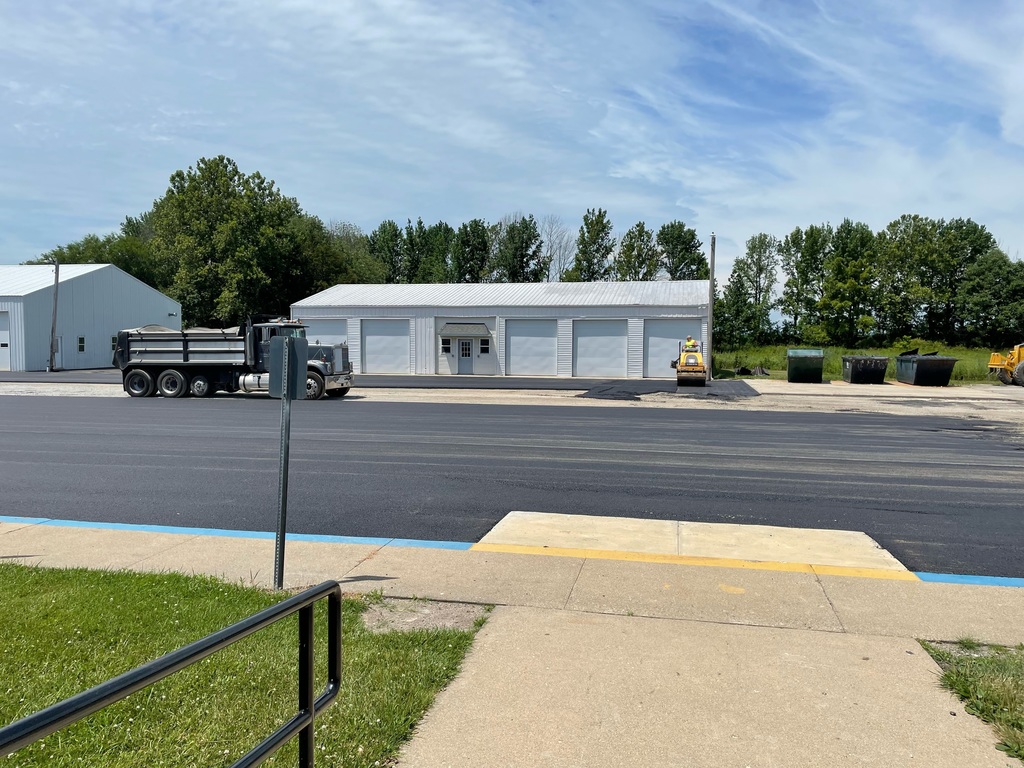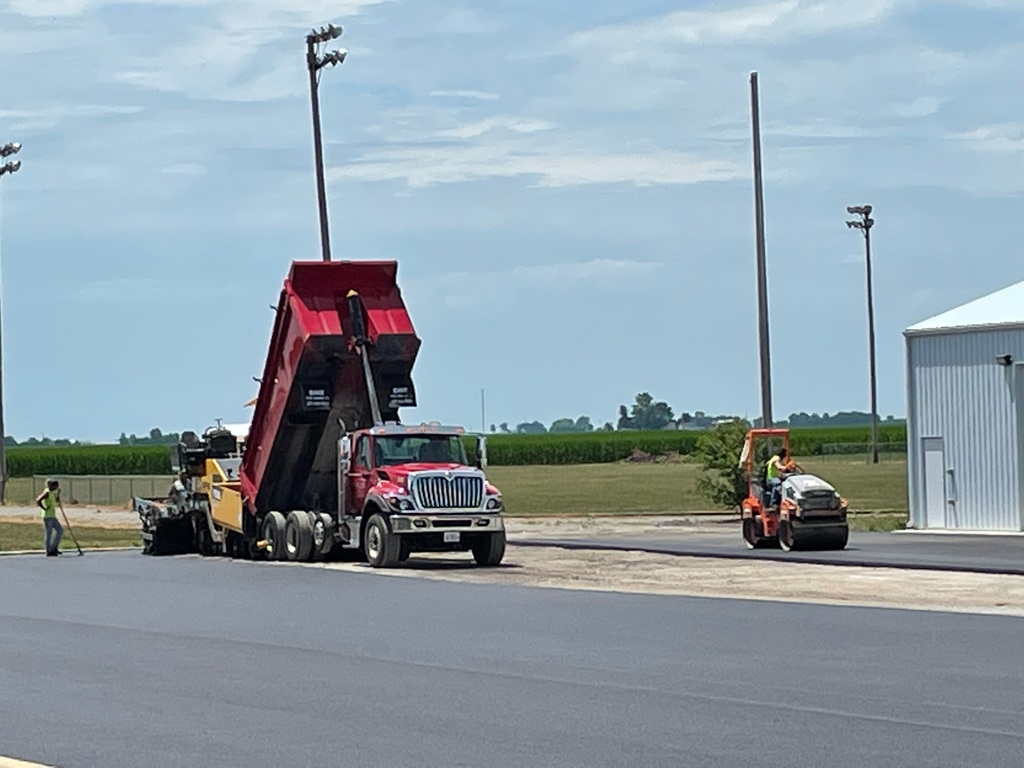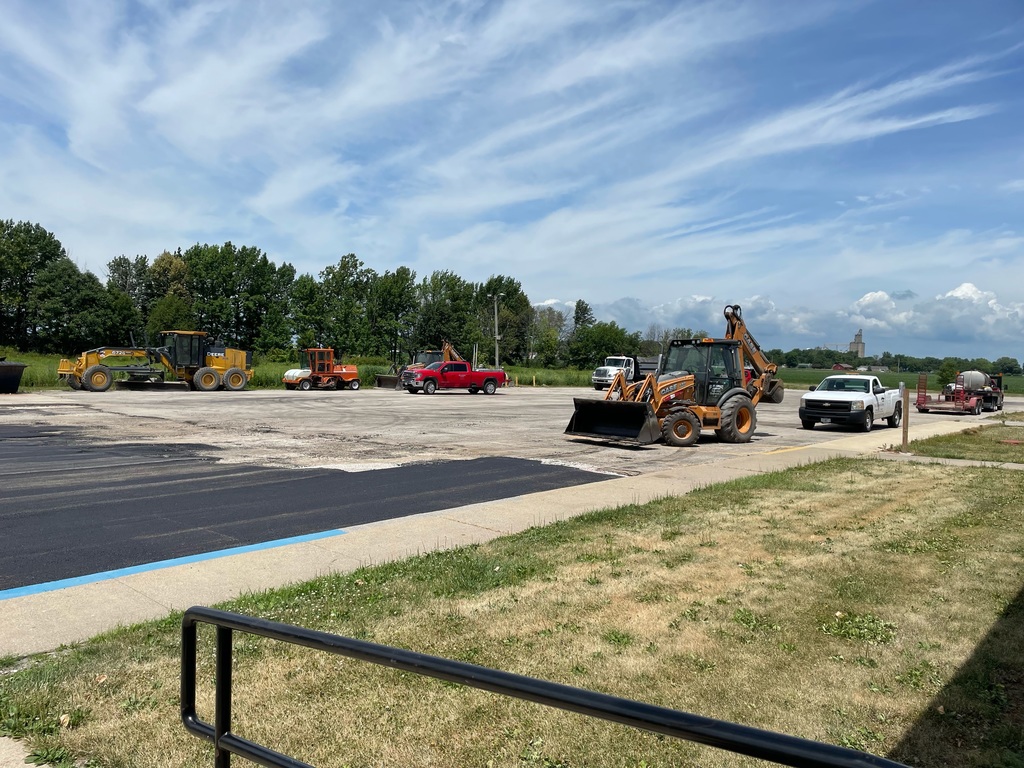 Check your Teacherease parent email or the website for information about Preschool and Kindergarten screenings.

Position available.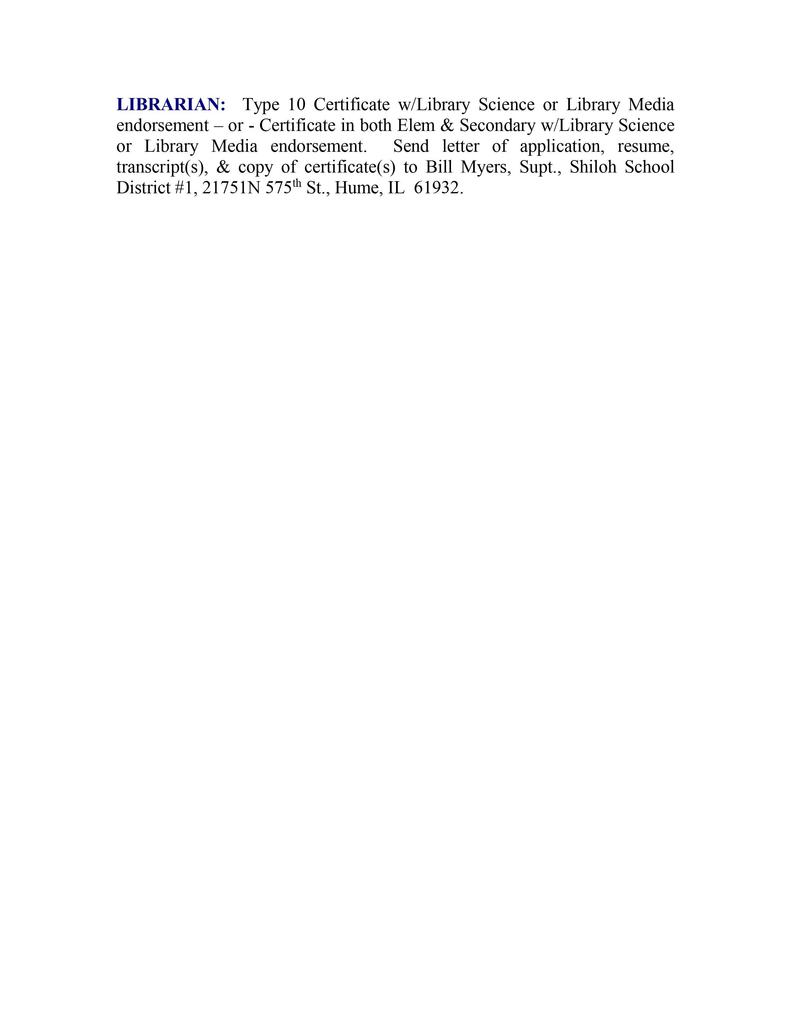 On Monday, June 13 Grand Canyon University is offering a complimentary webinar to those interested in a rewarding career in the field of education. They are dedicated to helping students become leaders with bachelor's and master's programs designed for careers inside or outside the classroom. Please see flyers and contact Maranda Cronkhite (
maranda.cronkhite@gcu.edu
) for more information.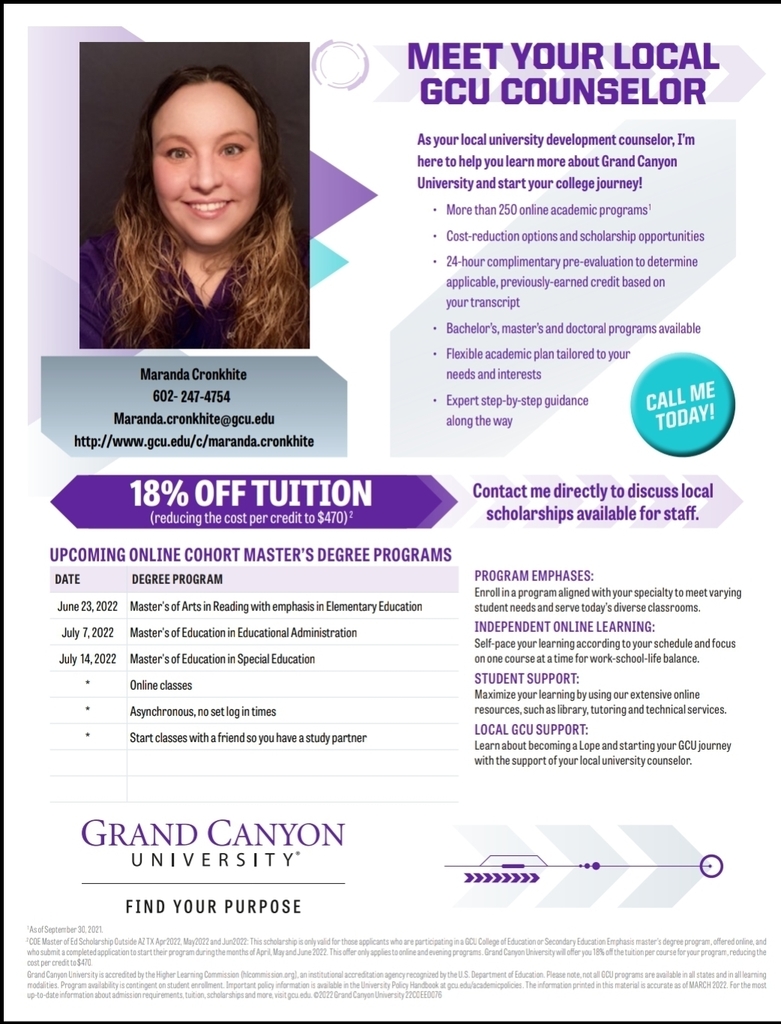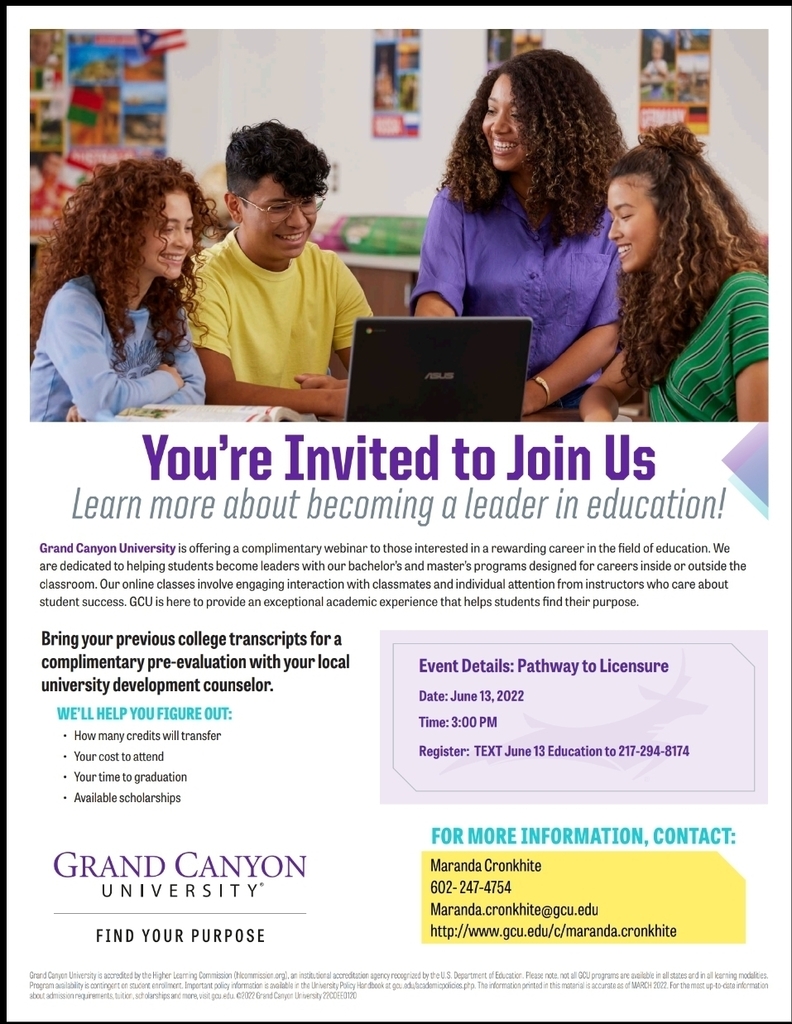 Congratulations to Molly Fearneyhough on the birth of her daughter! Saylor was born at the end of May, and she and mom are doing well.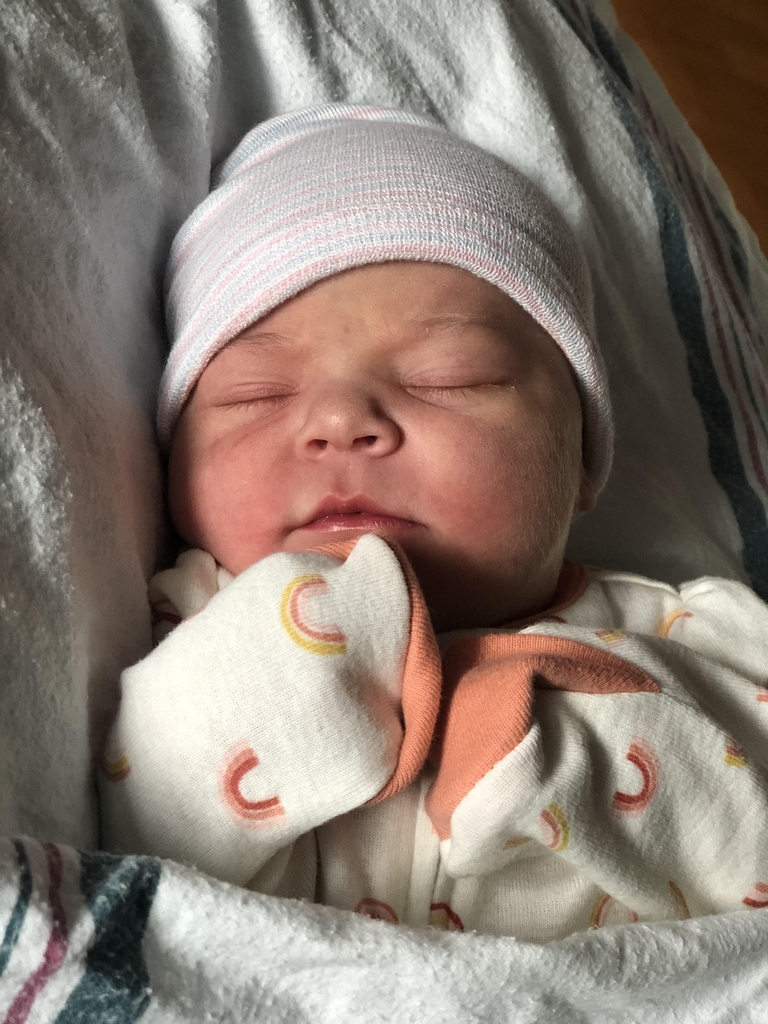 CLASSROOM AIDE: Associate's degree or higher 60 semester hours of coursework. High School Diploma or GED and a score of 460 or higher on the ETS Parapro. Send letter of application and resume with references to: Amy Jones, Principal, Shiloh CUSD #1, 21751 N 575th St., Hume, IL 61932 or
jonesa@shiloh1.org
or Morgan Wilhoit, Principal, Shiloh CUSD #1, or
wilhoitm@shiloh1.org
. Review of applications begins immediately and continues until position is filled.

JUNIOR HIGH SOCIAL STUDIES TEACHER: Must possess valid Illinois Professional Educator License issued by the State Superintendent of Education with required endorsements. Salary and benefits contingent upon experience and qualifications. Start August 2022. Send letter of application, professional resume, copy of certificate(s), & transcript(s) to: Amy Jones, Principal, Shiloh CUSD #1, 21751 N 575th St., Hume, IL 61932. Review of applications begins immediately and continues until the position is filled.

Get ready for online registration! Registration will open soon for returning students. Teacherease has announced that there is a new update for iphone users that will allow registration using devices. You will have to update your app by going to:
https://apps.apple.com/us/app/teacherease-for-parents-students/id1232341133
Once your app is updated, you will be able to complete registration when it opens and even sign and upload documents in the app! We will send an announcement and email when registration is open.