2022 Miss Edgar County Fair Queen, Caroline Smith, is hosting a blood drive Monday, December 19th in the parish hall by St. Michaels Catholic Church in Hume. She would love for you to join her and others by donating blood and giving back to the community this holiday season! All donors get a $20 gift card of their choosing. To schedule your appointment you can reach out to Caroline or visit
https://login.bloodcenter.org/donor/schedules/drive_schedule/118957
.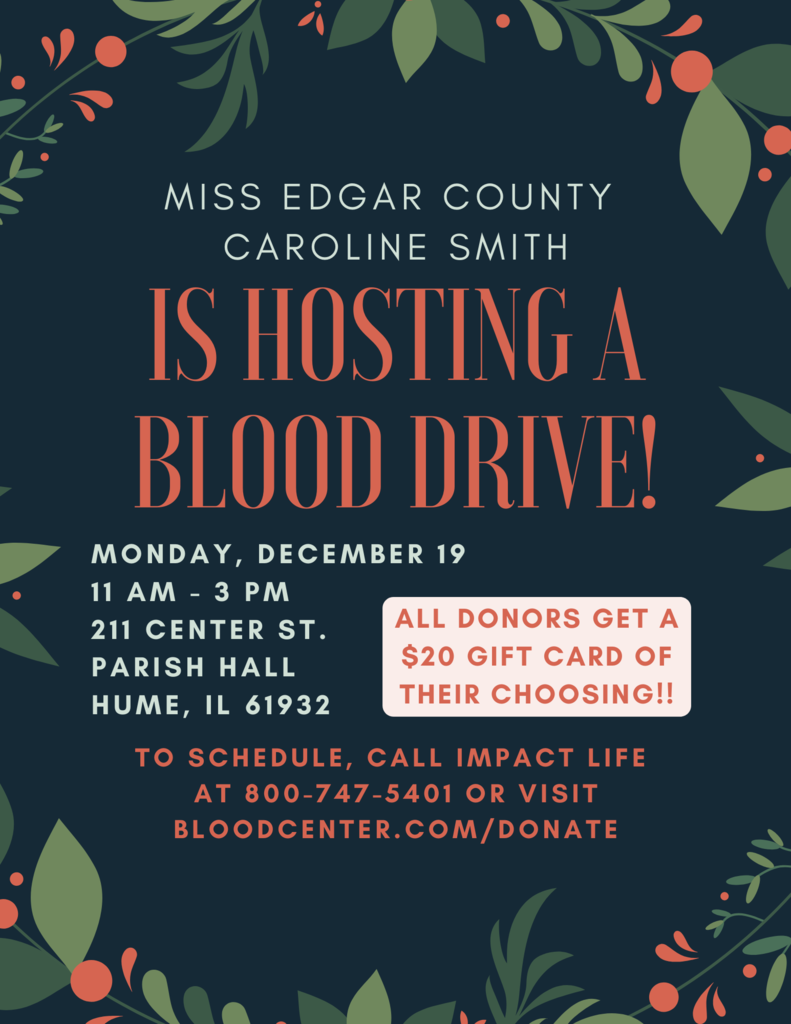 The high school and junior high winter concert is Wednesday, December 14 at 7:00 pm.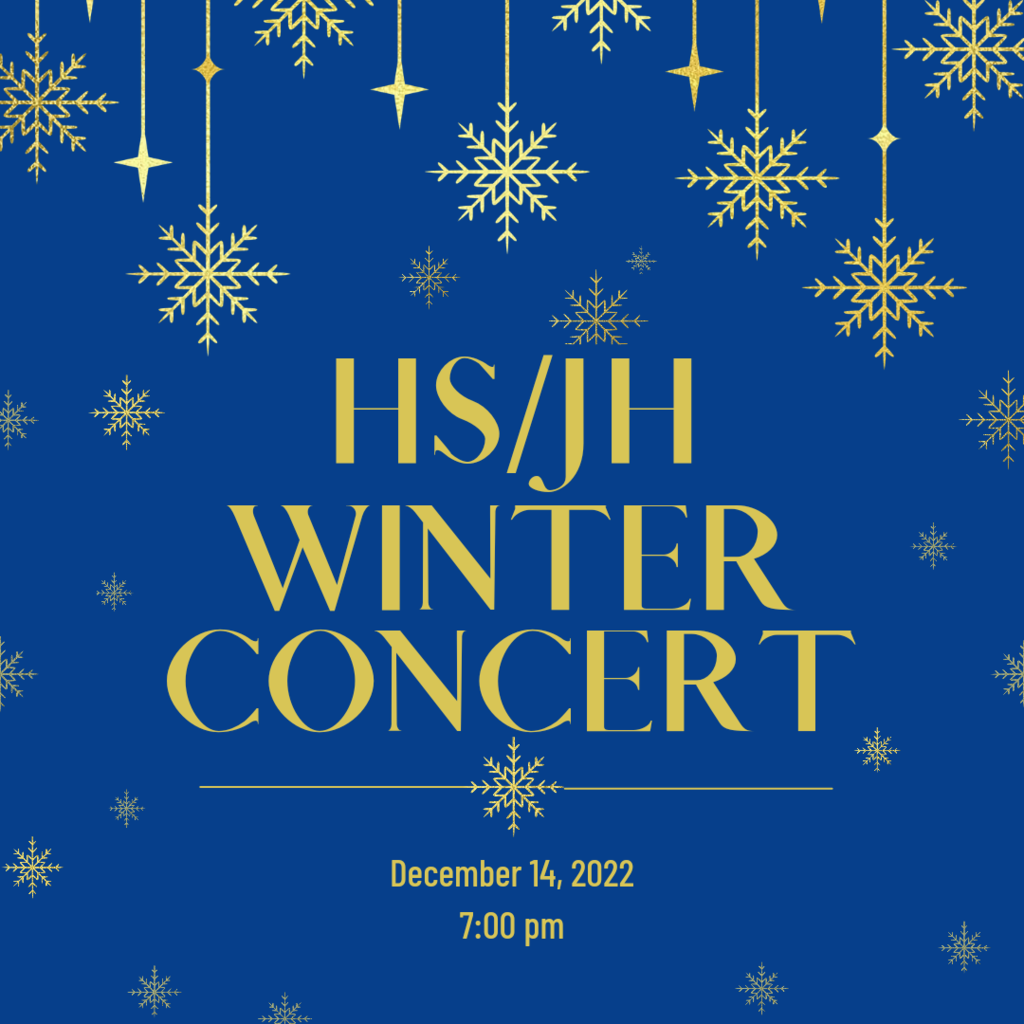 The Spanish Club has been busy! In November they took a trip to Sol Del Mar in Tuscola. On Saturday, December 10th, they went to Chicago. Students visited the International Christmas Trees exhibition at the Museum of Science and Industry; ate an authentic TAPAS dinner at Ba Ba Reeba Café in Lincoln Park; went shopping at Water Tower Place on Michigan Avenue; and toured the million Christmas lights displays at the Lincoln Park Zoo.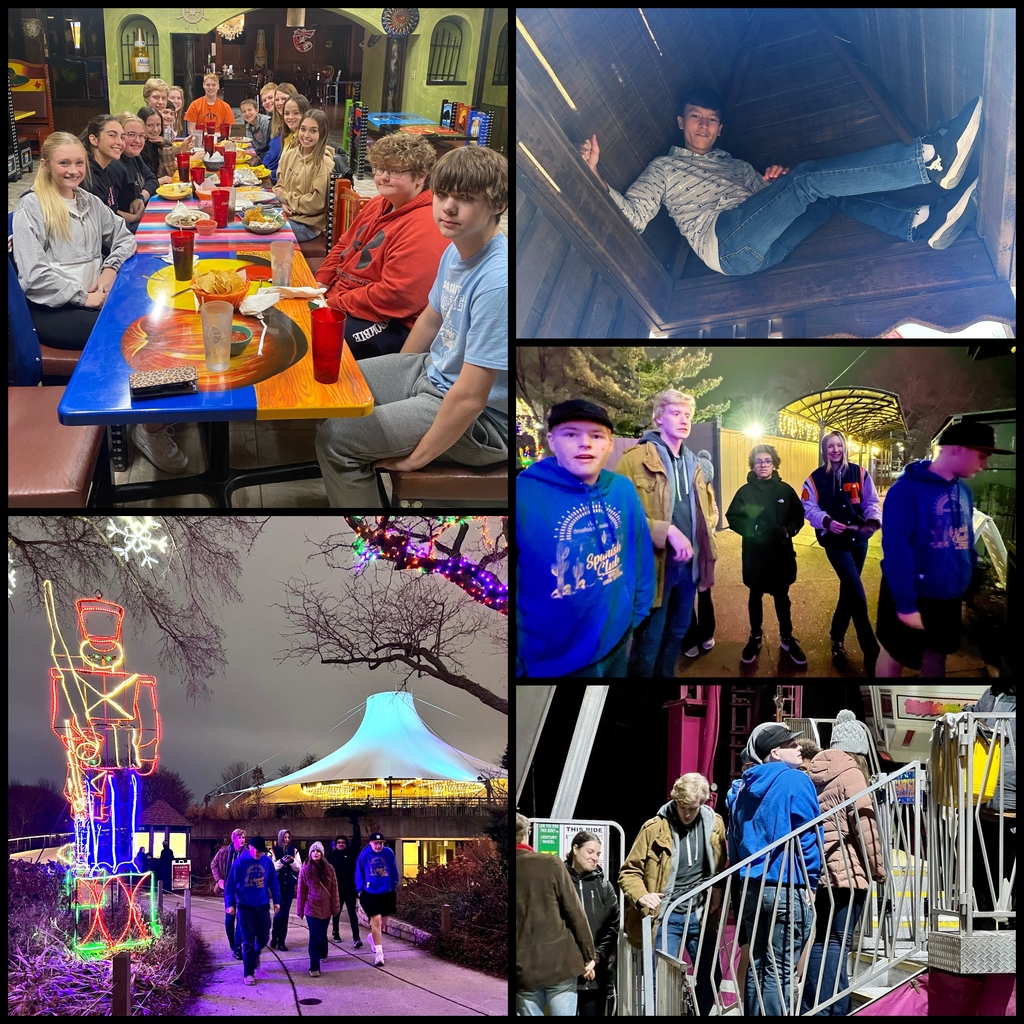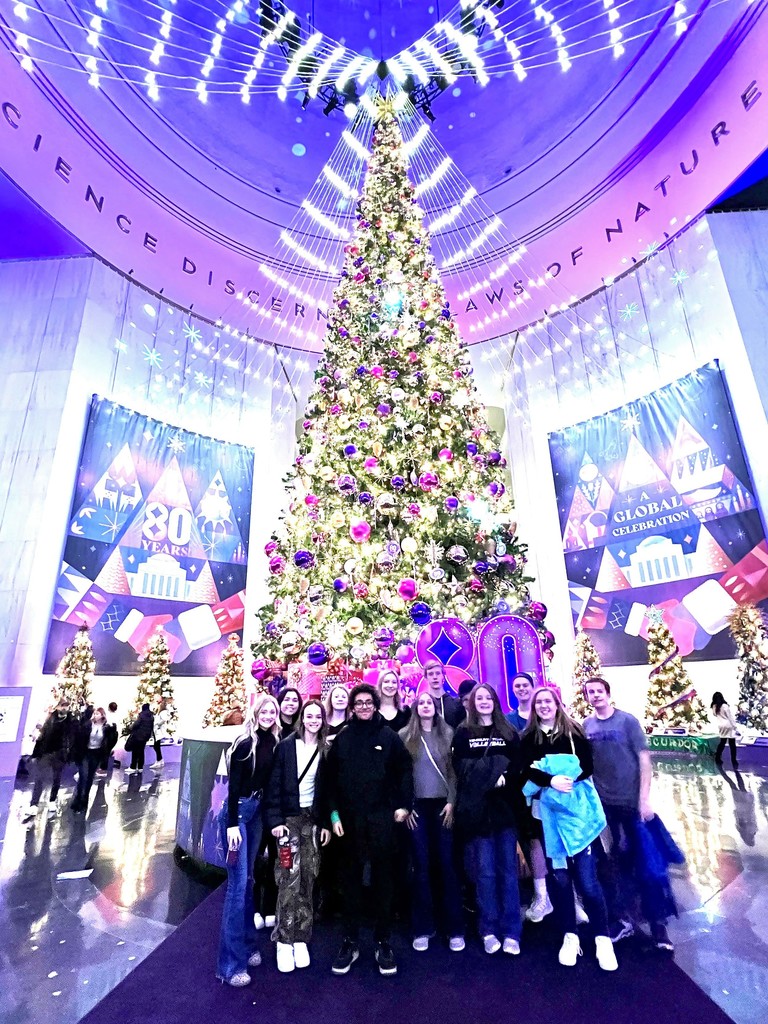 Tutoring begins today for students in 3rd-8th grade. Students are scheduled to attend 2-3 days a week; some will begin Monday, and some will begin on Tuesday. Tutoring will end for this semester on Thursday, December 15. Tutoring for high school is tentatively scheduled to begin on January 9, 2023. Thank you for your patience as we start this new program!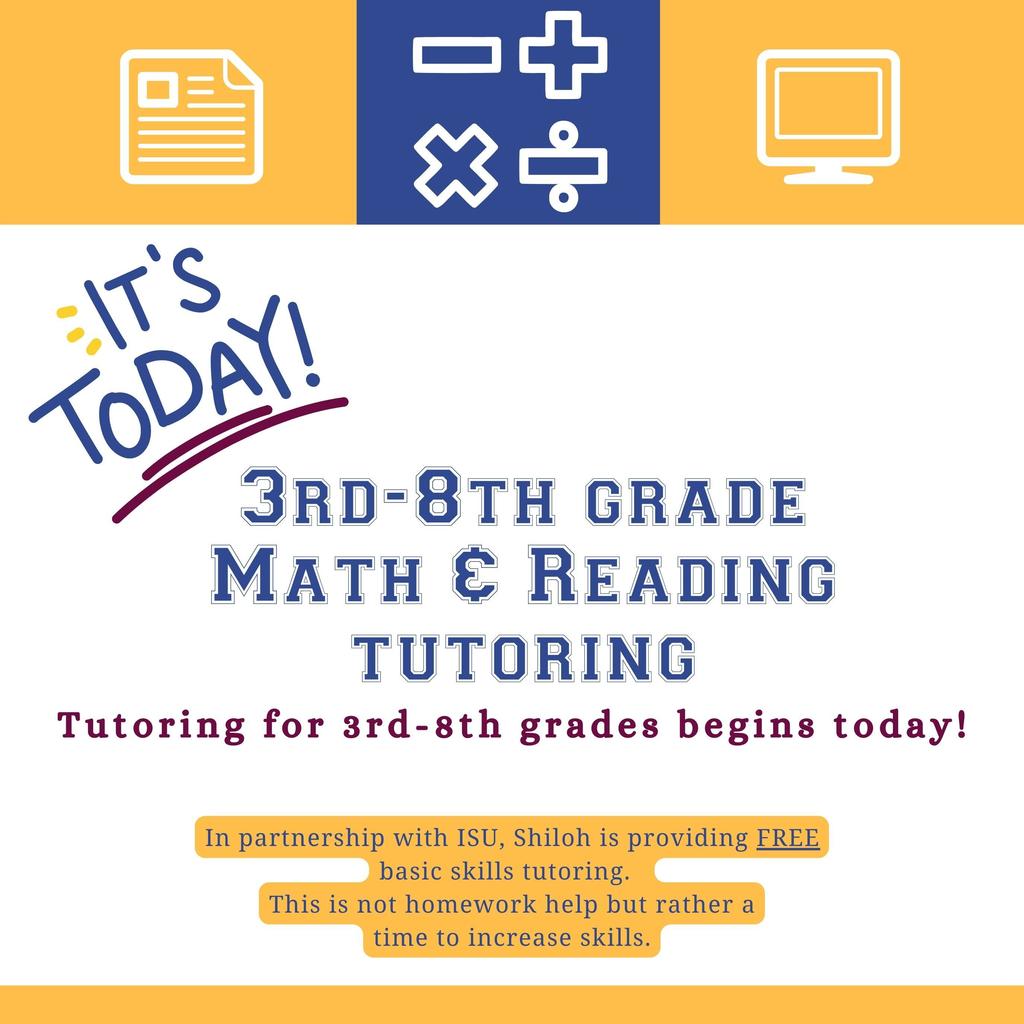 The kindergarteners made birdseed ornaments and hung them outside the school for the birds.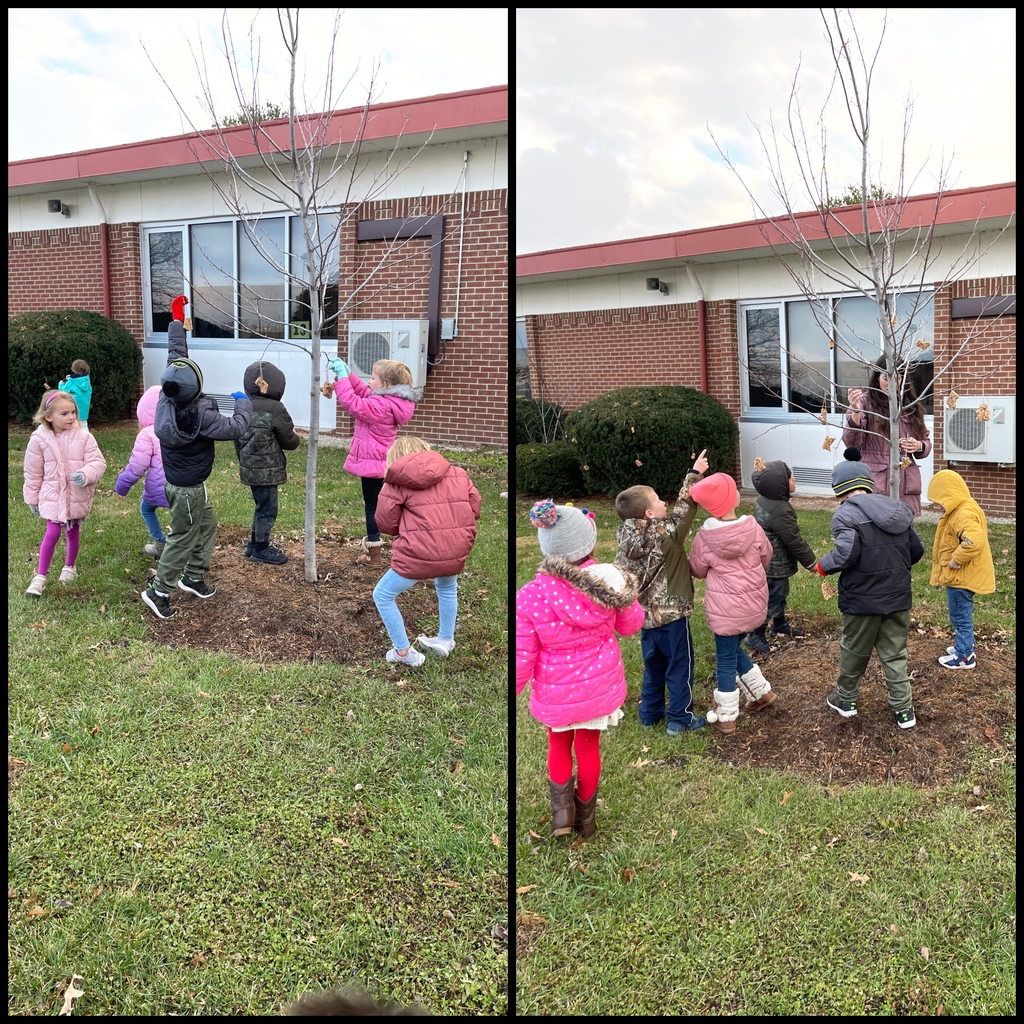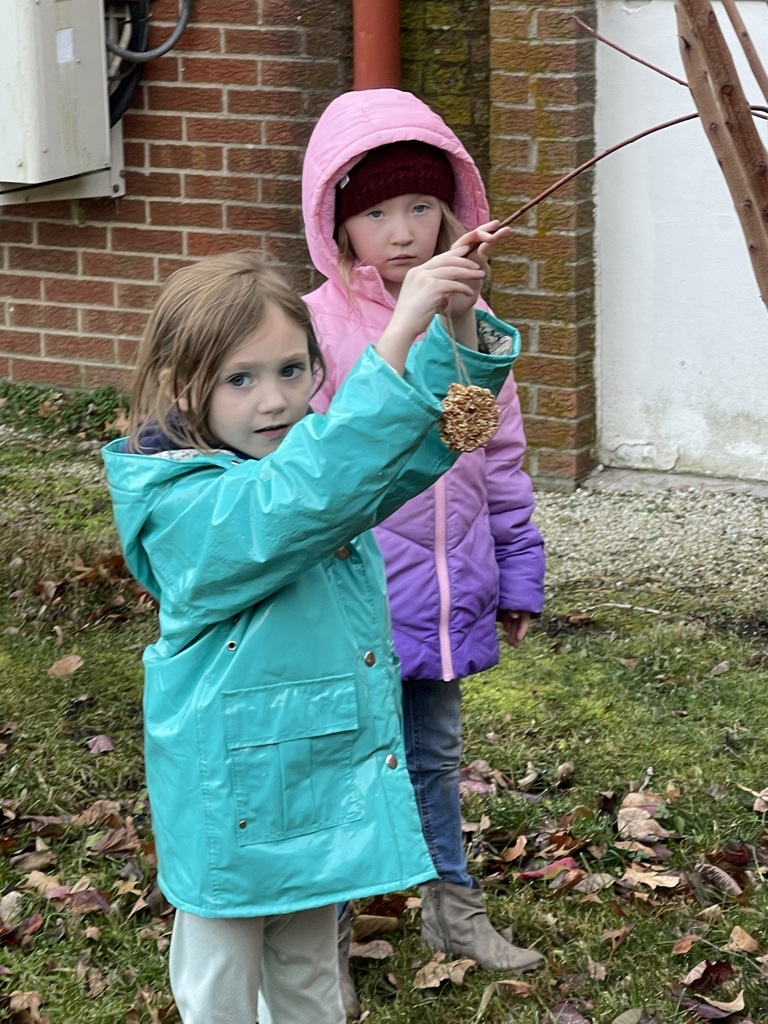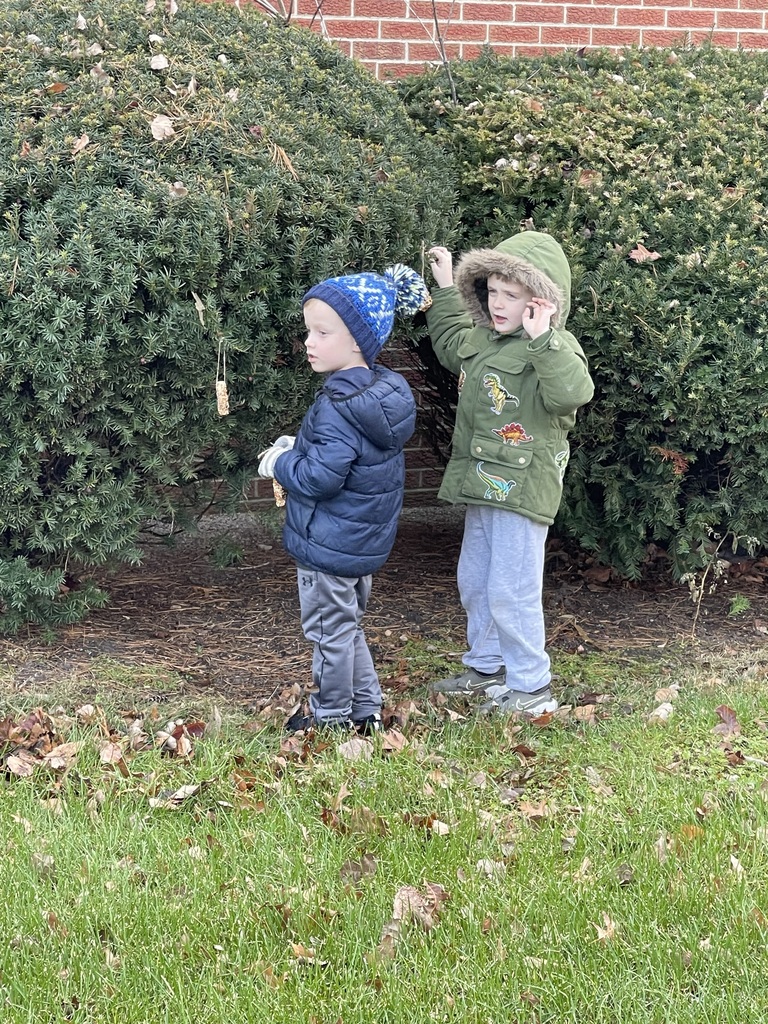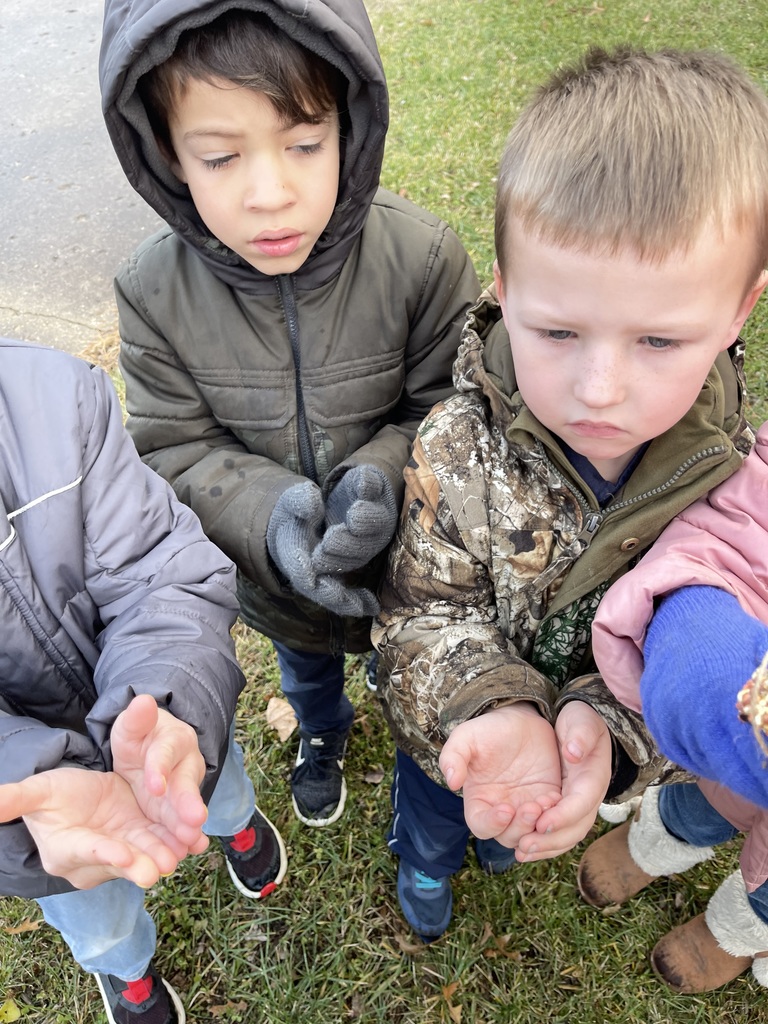 St. Nicholas came today in kindergarten.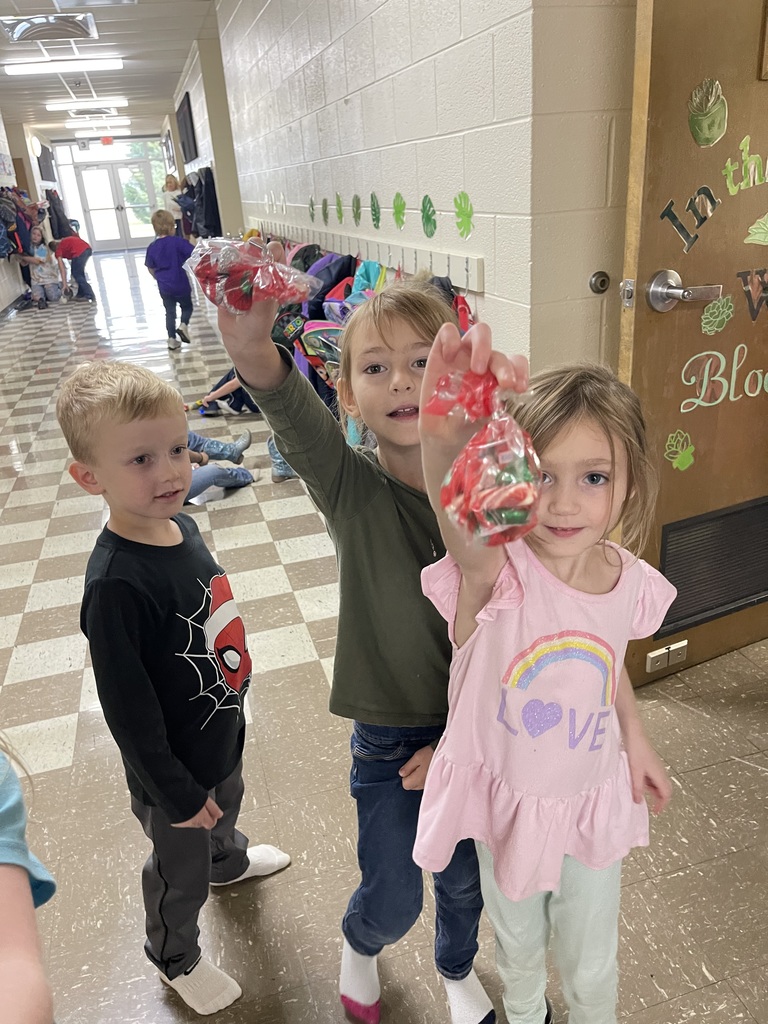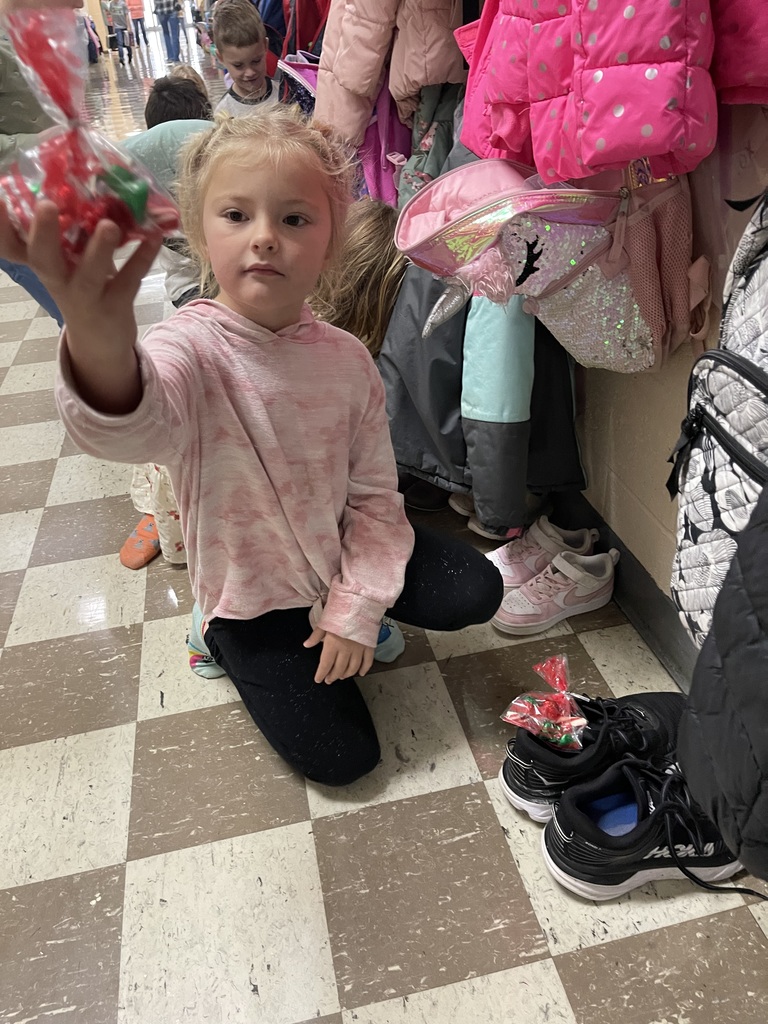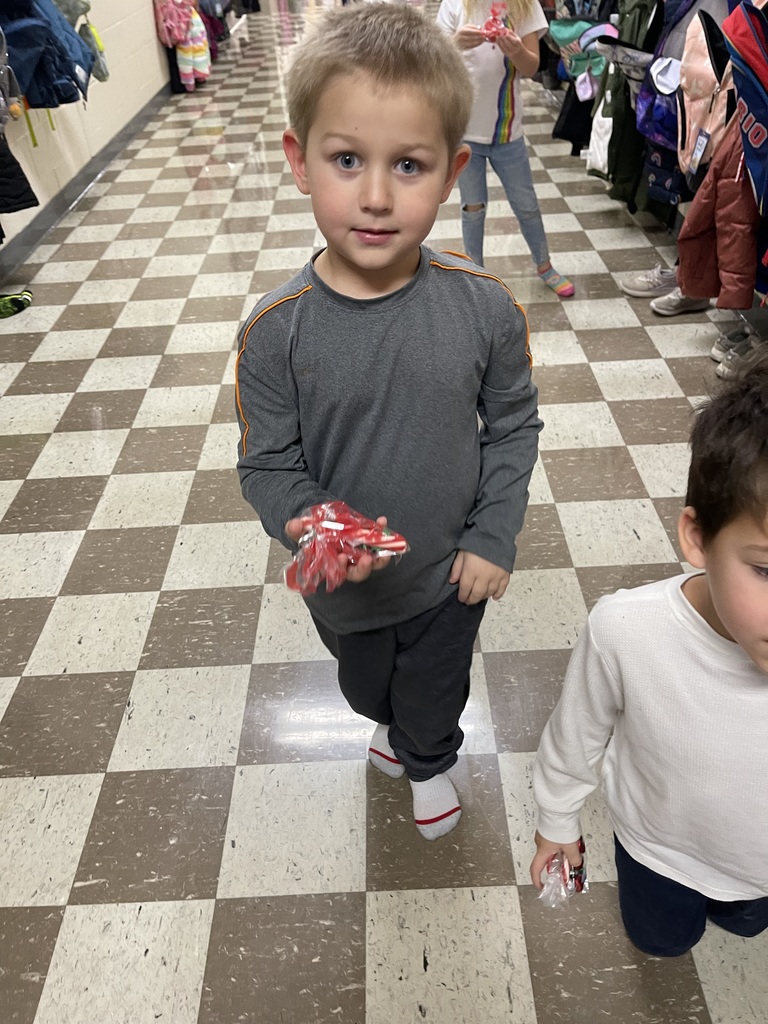 Kaylin Williams has been recognized as an Illinois State Scholar for her outstanding scholastic performance. State Scholars are selected annually based on standardized test scores combined with sixth semester class rank. These exceptional students rank in approximately the top ten percent of graduates from Illinois high schools.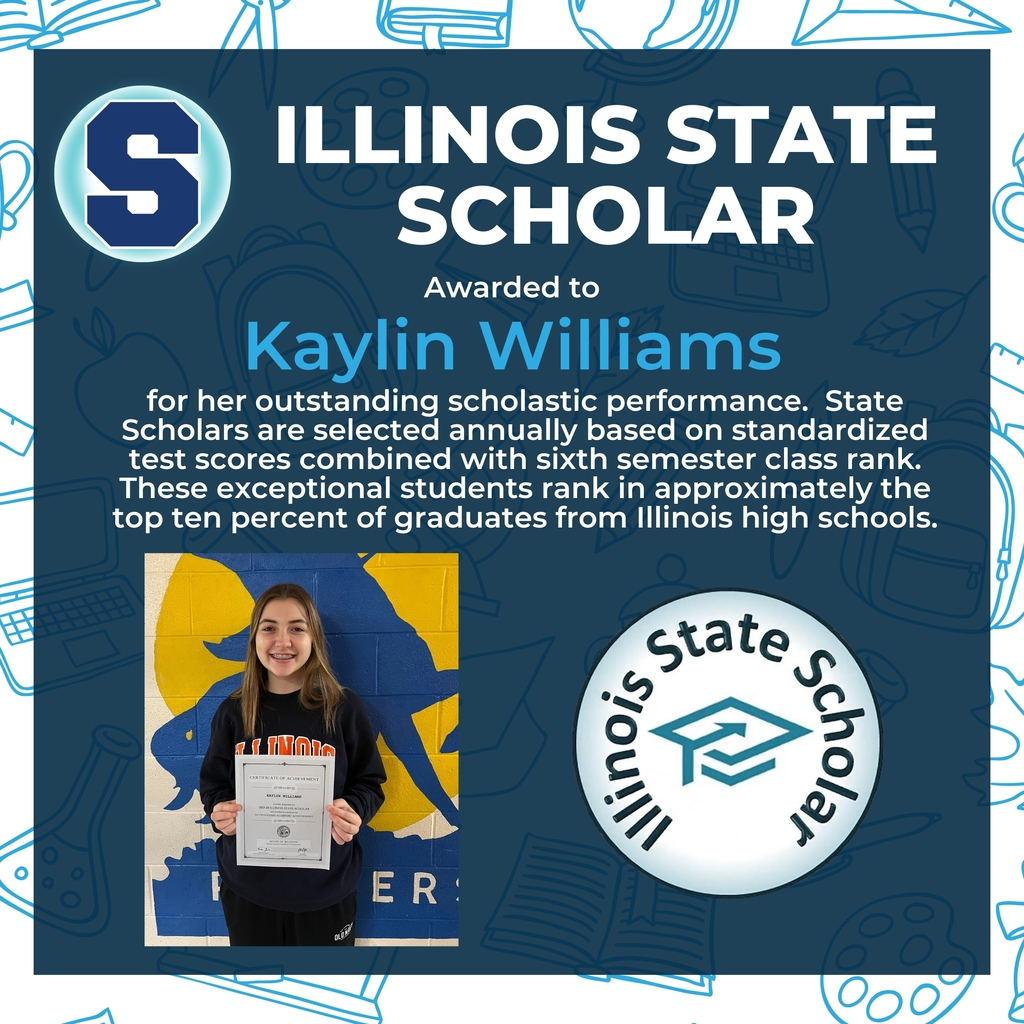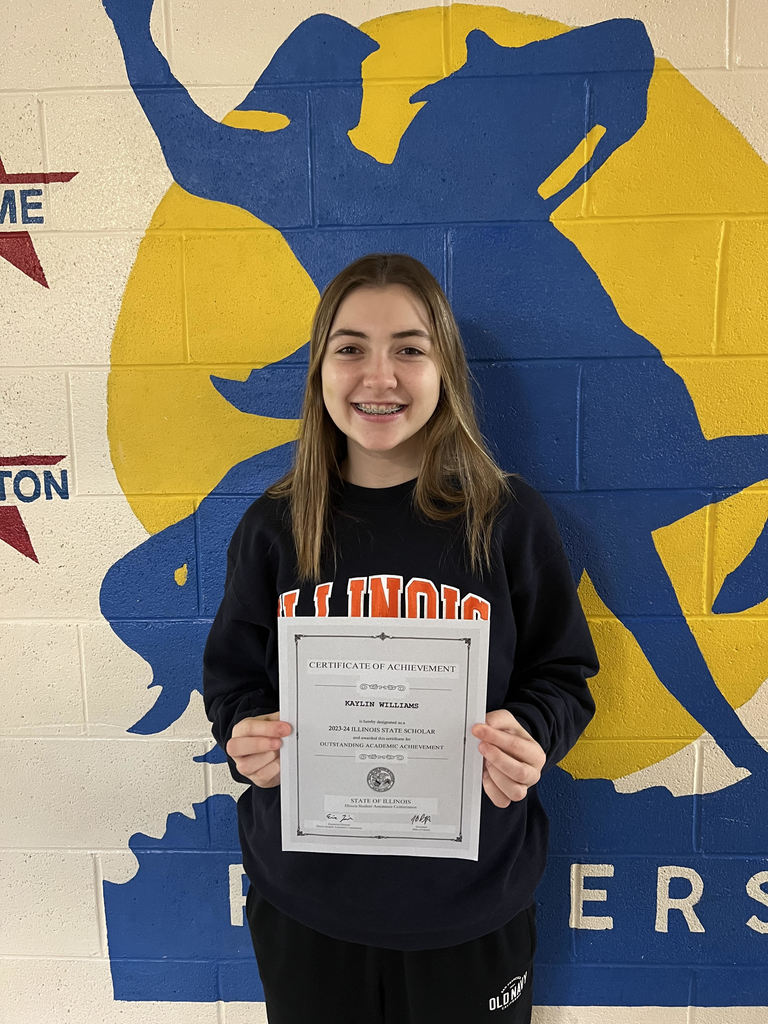 The board of education is a unit of local government that establishes direction, goals, and priorities for a school district and determines policy, budget, leadership, and administration. There are 4 seats that will be open on the board. Community members interested in running for one of these seats can pick up a packet at the Edgar County Courthouse. Packets are must be turned in between December 12th-19th. You will need 50 signatures from residents of our district to turn in with your complete board packet.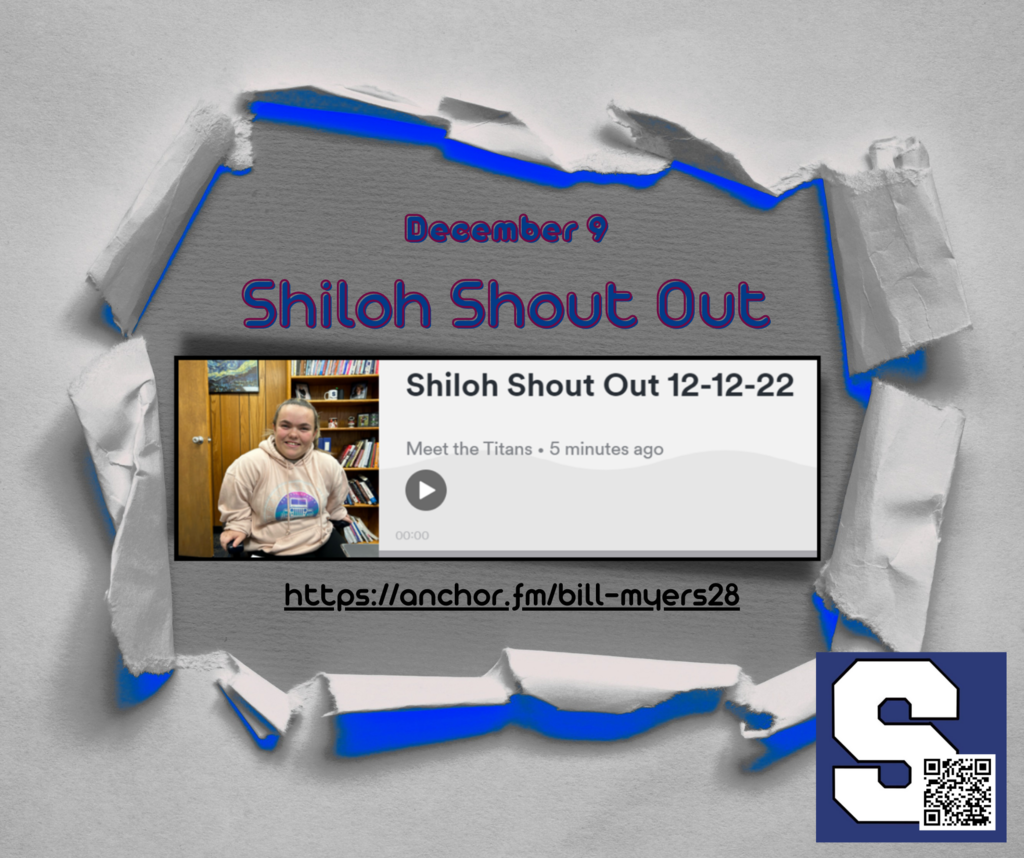 The Jr. Beta is hosting dance for Shiloh Junior High students has been postponed to Saturday, December 17 from 6:00-8:00 pm. Admission is a NEW pair of socks or pack of socks (any size). Parents may drop off and pick up their child in the school circle drive.

Due to illness amongst staff and students, Wednesday, December 7, 2022 will be an eLearning Day. Our teachers are working hard to provide your students with rigorous learning activities. If you have questions, please reach out to your students' teacher. Also, please help and support your student when there are questions. It is important that you are a part of this process for proper learning to occur. IMPORTANT: if your student is ill Wednesday, with fever, cough, feeling bad, etc., please email or call nurse Kara at
boschk@shiloh1.org
, (217)531-1850 ext. 1019 by noon to let us know. We hope to be back in session on Thursday. It is extremely important that you continue to let us know if your student is ill so we can have accurate information for that decision. We want to let you know as soon as possible.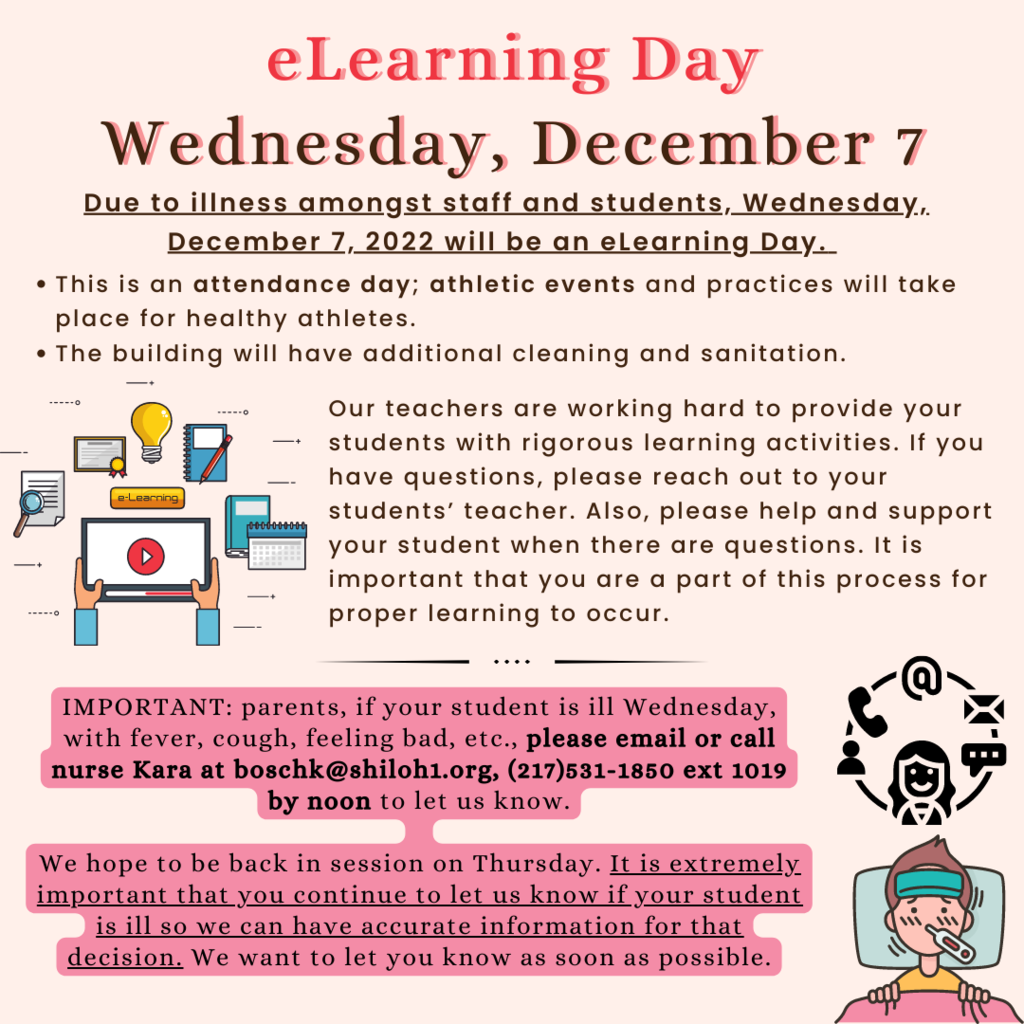 MEETING CHANGE: Costa Rica trip meeting for Wednesday, December 7, at 6:30 PM is no longer in person. Ms. Loop is willing to host a virtual meeting through Google Meets for those interested or reschedule if people prefer to do that. Since the introductory meeting, the departure date has been changed to Tuesday, June 18, 2024. The $225 early bird discount has been extended until December 15th. Please note that the tour ID is now CLOOP2024-5. It's not too late to sign up or get more details! Please contact Ms. Loop at
loopc@shiloh1.org
with questions or for more information.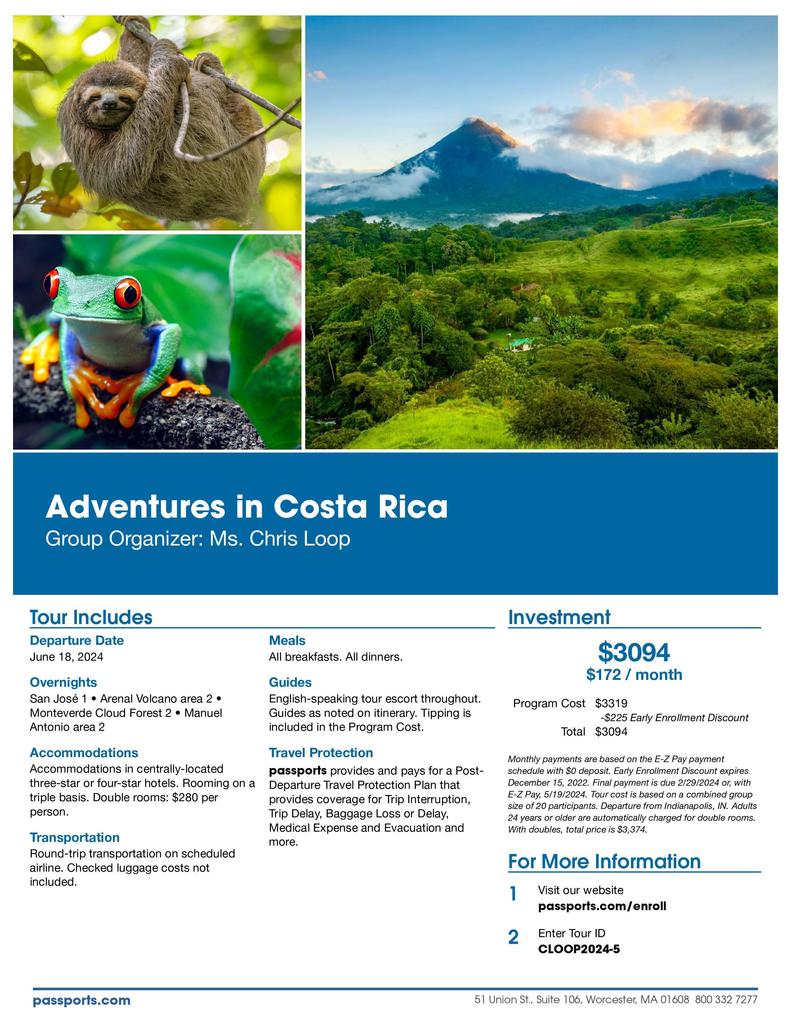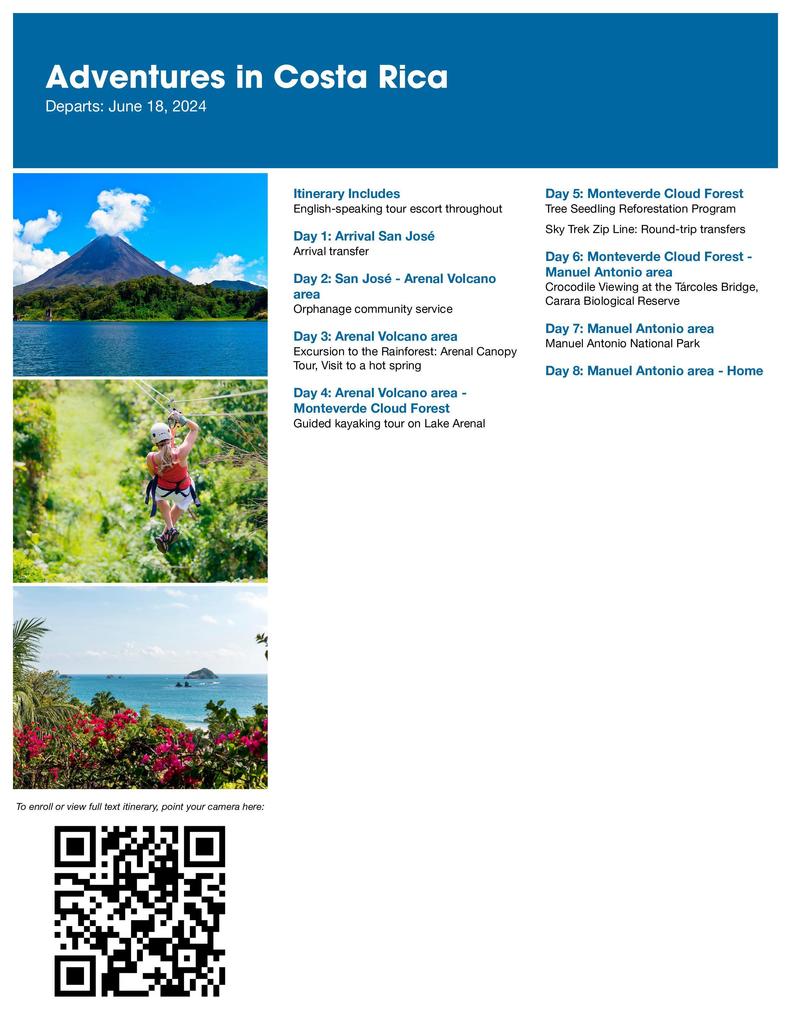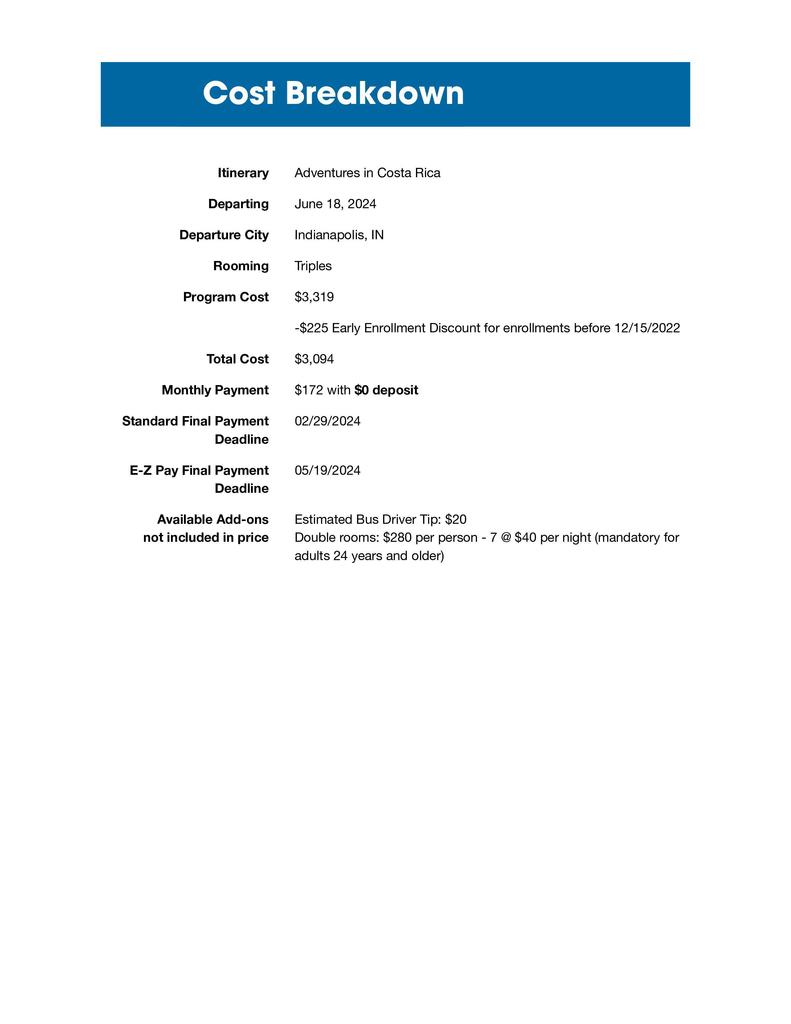 TUESDAY, DECEMBER 6, 2022 ELEARNING DAY Due to illness amongst staff and students, Tuesday, December 6, 2022 will be an eLearning Day. --Students will bring home Chromebooks. Students can pick up Chromebooks on Tuesday if they left them at school. --Tutoring is cancelled for the week. --This is an attendance day; athletic events and practices will take place for healthy athletes. --The building will have additional cleaning and sanitation. IMPORTANT: parents, if your student is ill Tuesday (tomorrow), with fever, cough, feeling bad, etc.), please email or call nurse Kara at
boschk@shiloh1.org
, (217)531-1850 ext 1019 by noon to let us know. We will be making a decision at noon on Tuesday about having school on Wednesday. It is extremely important that you let us know if your student is ill so we can have accurate information for that decision. We want to let you know as soon as possible. Please call the school with any questions.

A very generous gift was delivered to the school today by Courtney Porter in honor of her mother Gail who passed away in April 2015 from cancer. Gail loved helping families in need during the holiday season. Courtney started a fundraiser, "Gail's Wish" and chose to donate the funds to our school this holiday season to help our families in need. We are so very thankful for this generous donation.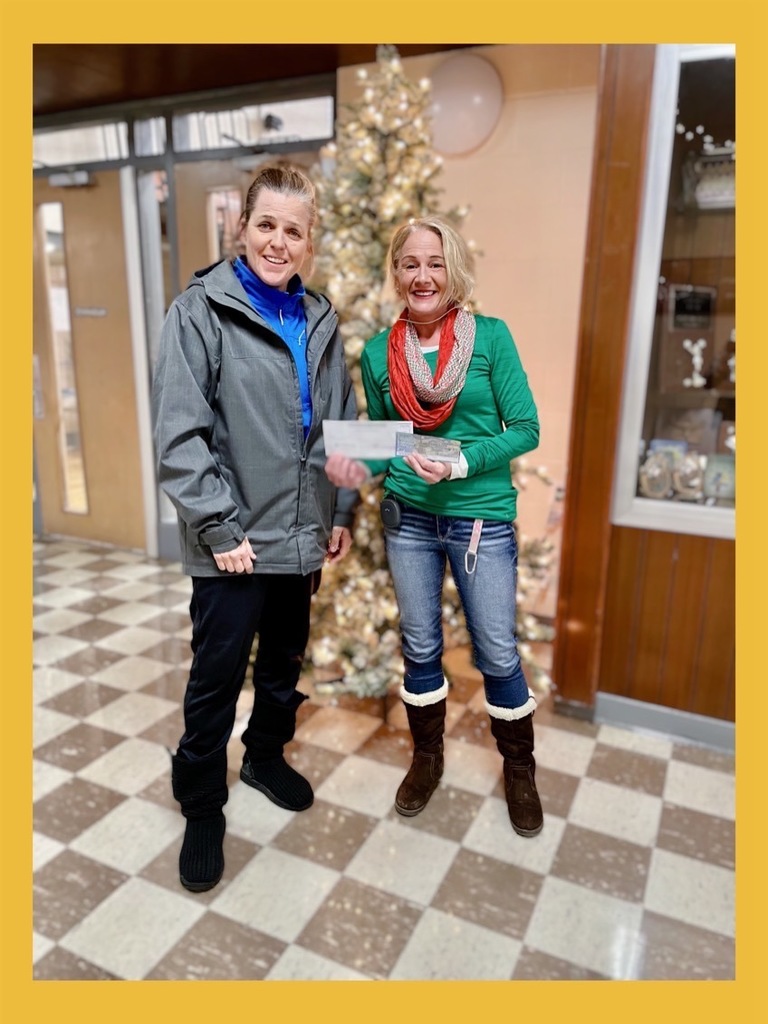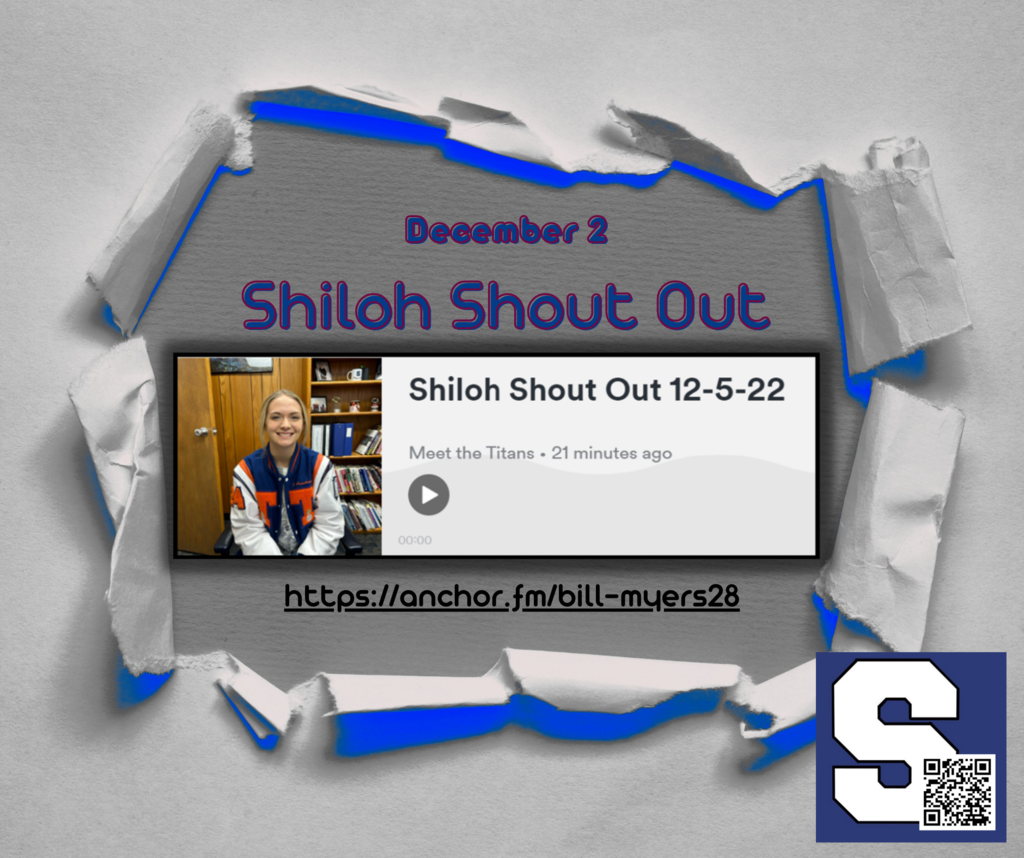 National Special Education Day 2022 National Special Education Day marks the anniversary of the nation's first federal special education law, signed by President Gerald Ford on December 2, 1975. The Individuals with Disabilities Education Act (IDEA) made public education available to all children across the nation and ensured special education and related services were provided for children with disabilities. This law was a critical and necessary step on the path to making education and resources equitable for all children – a goal we are still working toward today. This day honors the milestones that have been achieved for special education so far and reminds us of the continued progress to come. To celebrate this important day, take the opportunity to thank the compassionate Shiloh CUSD#1 Special Education Teachers who give of themselves every single day to help our students grow. And if you're a teacher, continue advocating for your students.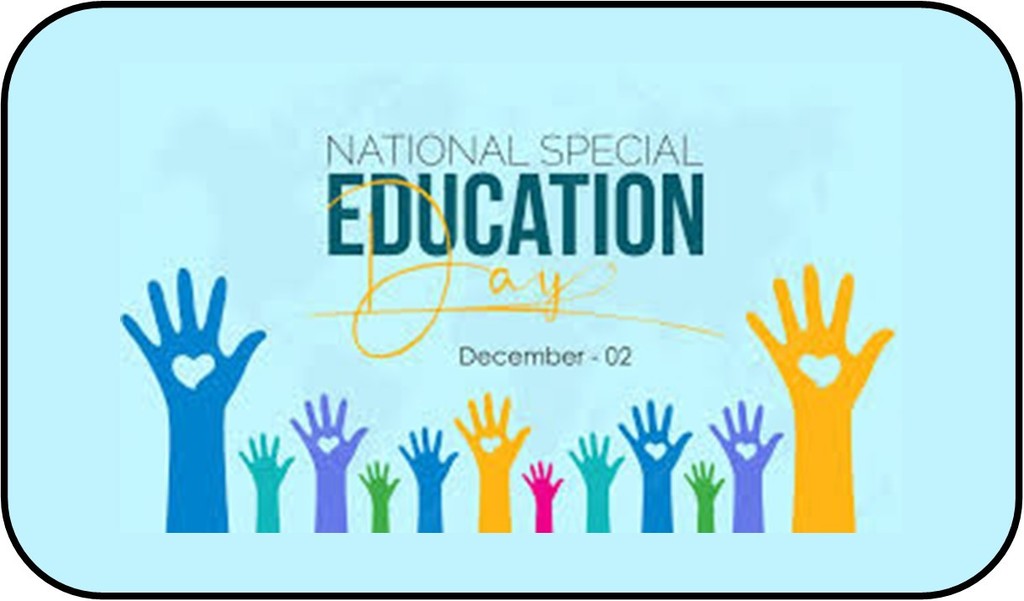 It is almost Christmas time and that means the Student Council and FFA are working on our food basket project.  We will be collecting food and donations from December 1-9. This year we will be helping 50 families in our school district! We could not do this service project without the support from our school and the community.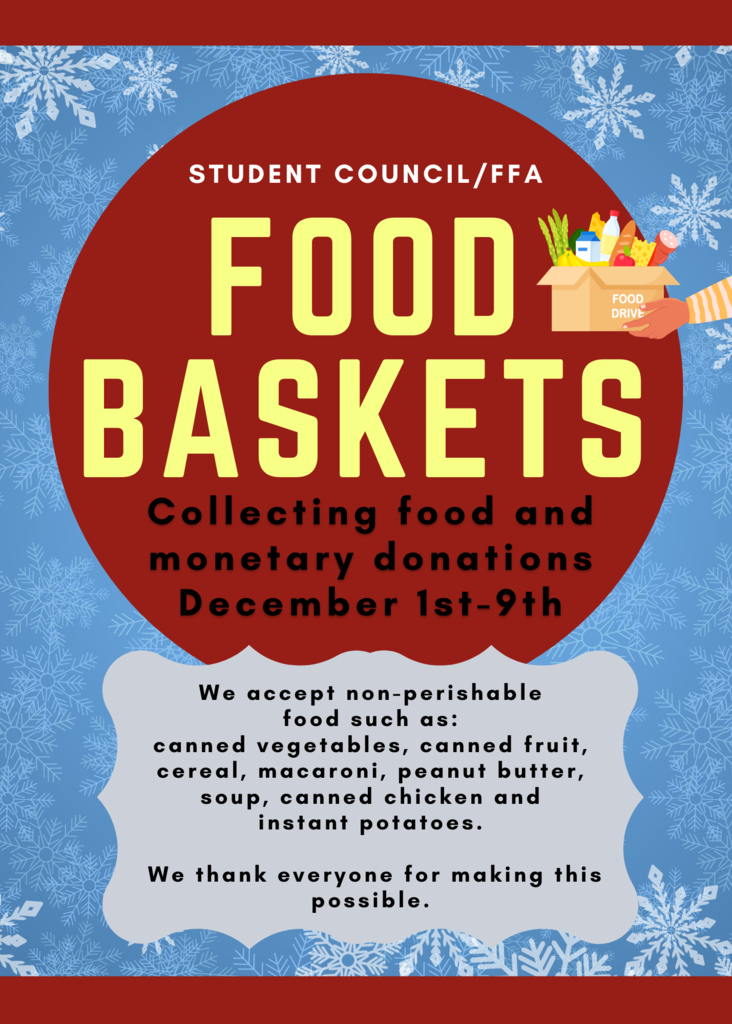 Kids' night in... parents' night out! For students in kindergarten through 8th grade: Douglas County Health Department /Sharing Our Community Strengths (SOCS) is hosting a safe, supervised Friday night with free pizza & activities on December 2 at Arcola Schools from 6-8 pm. Activities include crafts, meeting a therapy dog, Jiu Jitsu lesson, and more! If your student plans to attend the S.O.C.S. event, please scan the QR code to fill out a brief contact form prior to the event. This will give them a better idea of attendance and make drop-off quicker, as you won't have to fill out a paper form at the door. Thank you!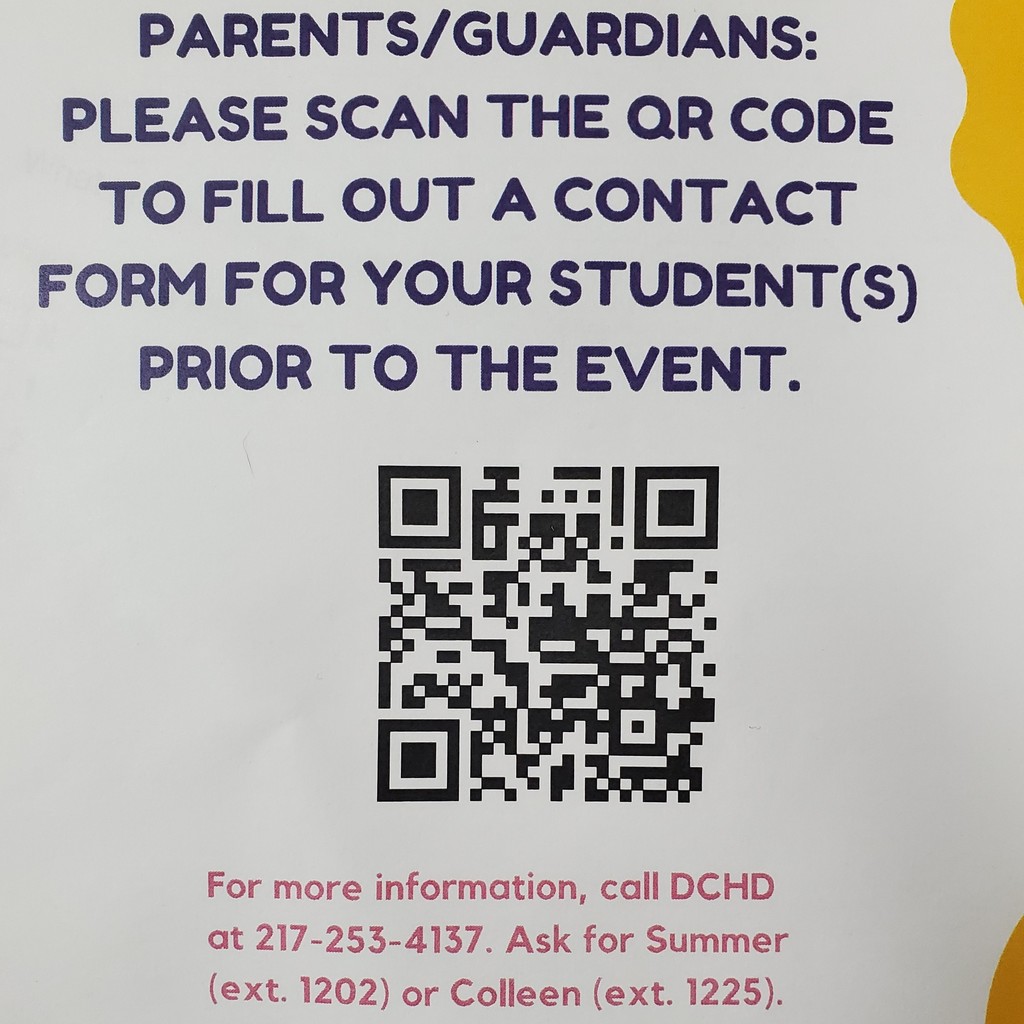 Reminder: Today, Thursday, December 1st, is an early 2:05 dismissal. Please make arrangements for early pick-ups and bus arrivals.

Students in 5th, 6th, 7th, or 8th grades who are interested in playing JH Volleyball will meet tomorrow, December 1st, from 3 to 4 pm. Students may stay after school and be supervised until the meeting begins. Students MUST have a physical and proof of medical insurance on file before they will be allowed to begin participating in practices. Please see the following announcement from coach, Lindsey Tharp: VOLLEYBALL STARTS TOMORROW for 5th-8th graders with an informational meeting. Those who are interested please meet Mrs. Morris(Brooke) in the gym after school. The meeting will be from 3-4 pm and then the girls can ride the shuttle if needed. The meeting is for players only. The parent meeting will be at a later date. We are looking forward to a great season!!!